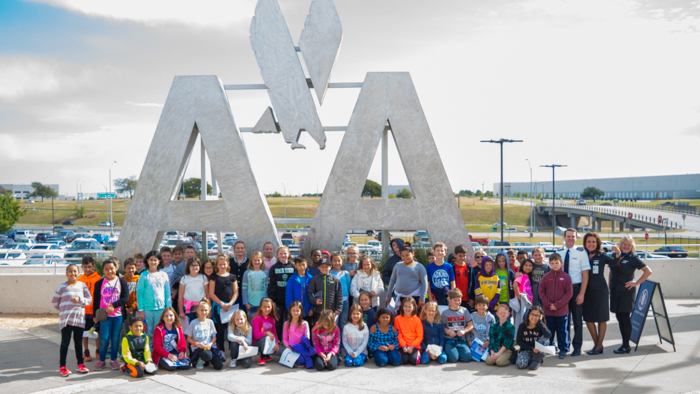 On Friday, October 27, Envoy Pilot Recruitment hosted a group of 57 fourth grade students from Adkins Elementary for a day of fun and discovery at the American Airlines C.R. Smith Museum. The "Adkins Aviators" were treated to a film about the history of flight, presentations from both Envoy and American employees, and were able to participate in STEM learning workshops guided by the museum staff.
Envoy's Captain John Colquitt and Aircraft Mechanic, Frank Hernandez, spoke to students to share their experience from the field and explain what their jobs entail. The group also heard from American Airlines Flight Attendants Evelyn Tarin-Moreno and Amy Carter who performed a safety demonstration with the help of some student volunteers.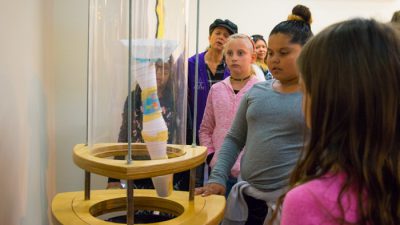 Following the presentations, students split into groups to take turns completing a scavenger hunt and participate in a wind tunnel testing workshop where they had the opportunity to discover the principles of air, air pressure and the forces that affect flight through a hands-on demonstration.
Thank you to the students and chaperones from Adkins Elementary who joined us – We hope to see you back again soon!