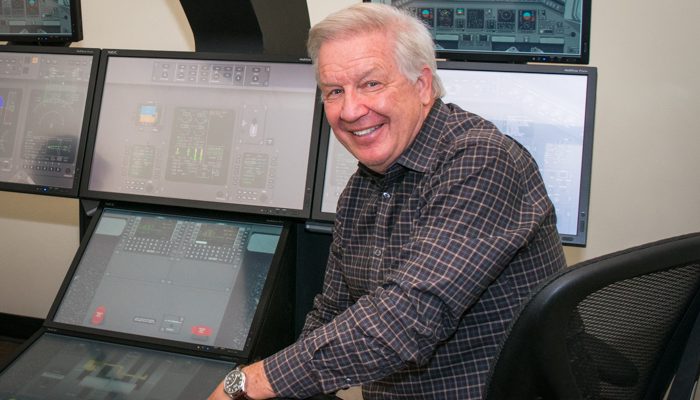 Fifty-four years ago, Zane Lemon watched movies like John Wayne's Flying Tigers, a World War II-era film about daring fighter pilots, and dreamed about a life of aviation. Sure enough, Zane joined the U.S. Air Force in 1970 as a fighter pilot on the F-4 Phantom and, after his retirement from the military in 1978, was drawn to continue flying as a pilot for American Airlines.
Following a long, successful career at American, Zane is back in the aviation industry but this time as a Professional Simulator Instructor (PSI) training new-hire pilots with their own dreams of flying commercial jets.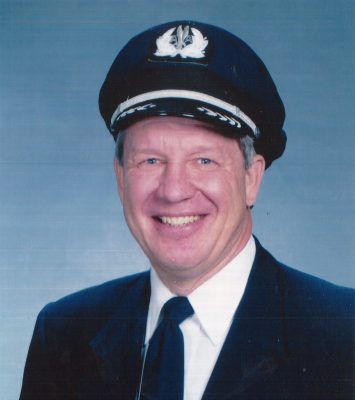 "I spent nearly 30 years at American and now I'm back," says Zane. "When I learned Envoy needed instructors to help their growing pilot classes, I saw it as a great opportunity to give back to the aviation community and continue my passion for flying."
When Zane interviewed for the PSI position, he was asked, 'what do you bring to the table?' It's simple he says, he brings generations of experience. More than technical knowledge about instruments and controls, Zane brings business experience as a pilot interacting with coworkers, airports and unions.
Knowledge is power
During Zane's training sessions, he wants to make sure that his students "keep their head in the ballgame," he says. Meaning that an experienced pilot takes note of the day's weather and plans their trip accordingly; or they prepare for a freezing day on the east coast or a busy taxiway at Chicago O'Hare.
Throughout his career, either as a fighter or airline pilot, Zane says that the most important ingredient for a successful pilot is knowledge. Whether it's familiarity with the instruments, weather or flight plans, Zane tells his students that without complete certainty and confidence a pilot cannot flourish.
"These young men and women are sharp and want to learn – as an instructor, you can't ask for anything better than that," Zane says. "But even if there are some tough times, I'm always on their team because we want them to succeed and be the best pilot they can be."
Born to fly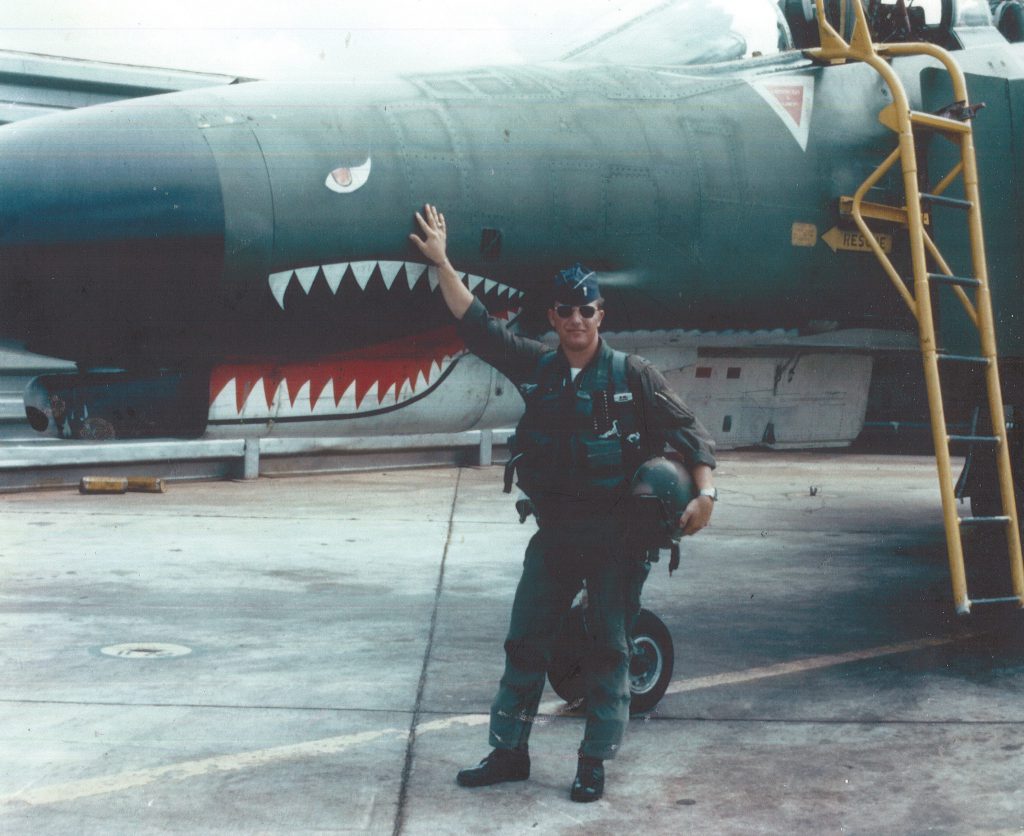 Back in high school, Zane used to promise his friends that he would be a fighter pilot in the Air Force. He says that he can't remember a day when he wasn't dreaming of dog fights and barrel rolls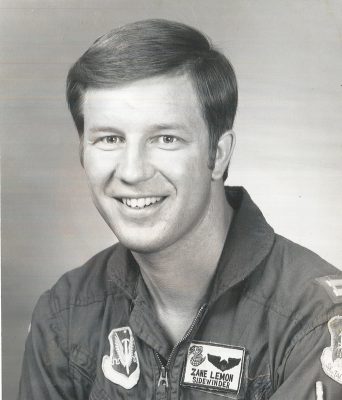 .
In 1966, Zane joined the ROTC at Southern Illinois University and graduated with a degree in government. But, Zane says, he knew he wouldn't become a politician, he wanted the ROTC commission to begin training at Webb Air Force Base in Big Spring, Texas.
As the fourth-best pilot in his class, Zane had his choice of aircraft – the sleek F-4 Phantom. During his eight years in the Air Force, Zane had tours in Japan (where he met his wife), Thailand and Vietnam including the evacuation of Saigon in 1975.
Soon thereafter, Zane and eight of his Air Force buddies made the tough decision to retire from the military and become airline pilots. At the time there were fewer airlines than today, but that Zane still had his choice of airlines – he chose American.
Open the door, come on in
In the same way Zane imparts his wisdom to new-hire Envoy pilots today, he gained valuable guidance from the WWII fighter pilots with whom he shared the flight deck. There he honed his decision-making skills and continued his reverence for safety.
Even though commanding an aircraft as Captain was his favorite position, Zane moved up to Chief Pilot and Director of Flight Operations at Dallas-Fort Worth International Airport. He also spent time as an instructor on five different aircraft types – today, Zane still flies the 1937 DC-3 Flagship Detroit to events like American's SkyBall.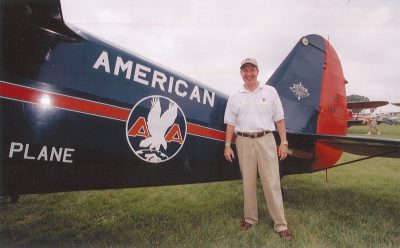 Needless to say, with all of Zane's experience as a fighter pilot, captain, instructor and chief pilot, he's the right person for the PSI job.
"I want my students to look at me like an encyclopedia of pilot knowledge," says Zane. "I can give them the right thought process to make the right decisions, tell them how I personally handled a situation and offer them advice how to be a good coworker, too."
Back in 1978, on Zane's first day at American, he says he had an overwhelming excitement that lasted throughout his entire career. Today, in Envoy's classrooms, as he's going over pre-flight checklists and radio calls, he's still carrying on that passion for aviation.
"I may have retired from American, but I'm here at this great company now," says Zane. "When one door closes, you open another."
If you're interested in a position as a Professional Simulator Instructor or know someone who could fill that role, click here to learn more. Now offering a $20,000 sign-on bonus!
*$20,000 sign-on bonus payable upon completion of training. Two year commitment required.