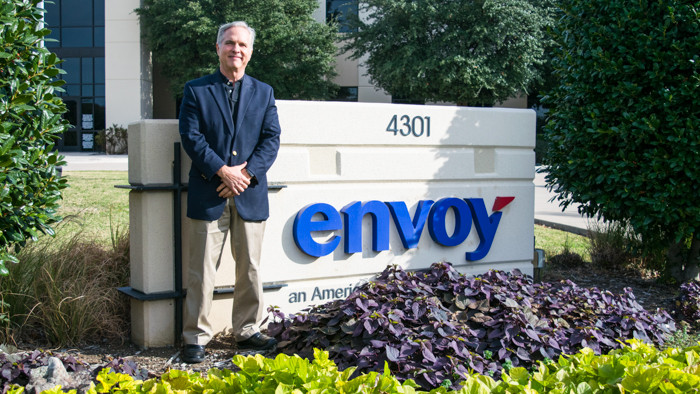 Dedicates award to Puerto Rico and the Caribbean
Envoy President and CEO, Pedro Fábregas, was chosen for the third year in a row as one of Dallas-Fort Worth's top leaders in D CEO Magazine's 2017 Dallas 500 special edition, honoring the most powerful business leaders in the DFW metroplex.
But this year, the award has a new meaning. His native Puerto Rico is still suffering the aftermath of Hurricane María and he's dedicating the honors to the people of Puerto Rico and the Caribbean.
"So many of our employees have been impacted by this year's storms throughout the southern U.S. and the Caribbean," said Fábregas. "Especially Puerto Rico, a place I call home and where I started my career. My experience leading teams throughout the islands helped prepare me for future success. I'd like to dedicate this award to all of our employees who are still dealing with adversity in the aftermath of these storms. I have to thank our parent company, American Airlines, for the great support they provided to our employees and their families."
Fábregas was recognized this year for his leadership, experience and work ethic, which follows strict standards of respect and dignity for all employees and colleagues.
"I represent a team of employees who are motivated, engaged, inspired and energetic and who give it their all to maintain safe and reliable operation for the customers of American and American Eagle. This award is a testament to what they do every day. I'm incredibly proud of our team."