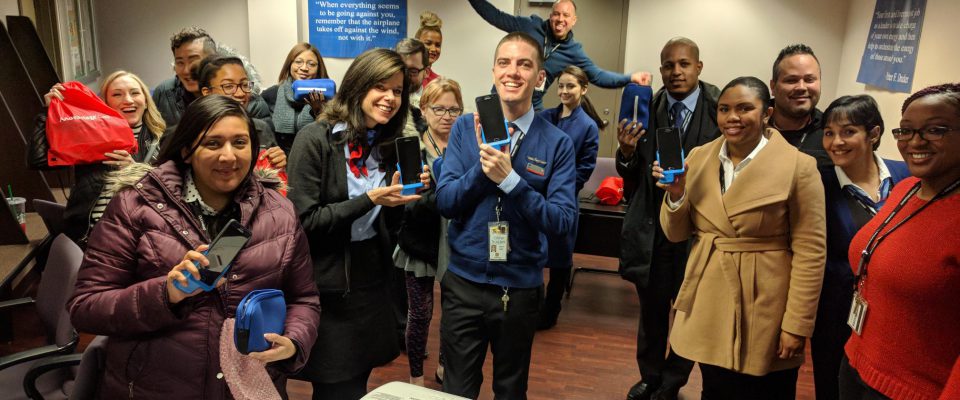 The Envoy Flight Service team just got one more tool to make their jobs easier, with brand new flight attendant tablets now shipping to Envoy crew bases across the system. These new tablets not only provide our Flight Attendants with customer information so they can better personalize their service and provide connecting flight information, but also enable our customers to make cashless purchases during their flight. Every Envoy flight attendant will be issued a personal tablet to use later this year.
"We're pleased that American has decided to invest in tablets for Envoy Flight Attendants," said Managing Director, Flight Service Training, Jomarie Toro. "Technology like this provides another tool for our crews to elevate the experience and provide a seamless transition for customers connecting to and from mainline flights."
Interested in becoming an Envoy Flight Attendant? Click here to read more and apply.