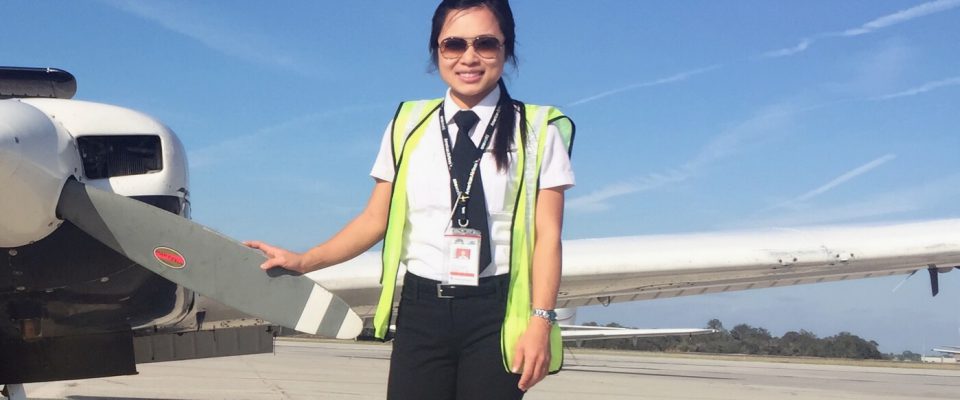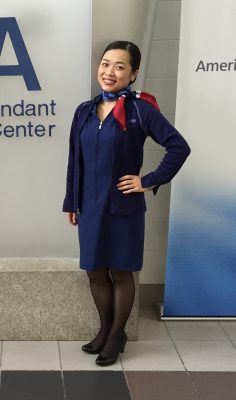 Going from pushing beverage carts down the cabin aisle to pulling the yoke on the flight deck happens more often than you'd think. Envoy Cadet Instructor Ying Liu gave into the urge to fly when she was a cabin crew member for American Airlines.
Hiding inside the perky, friendly Ying who makes a perfect flight attendant, was a competitively driven and fearless woman who is captivated by the thrill of commanding an aircraft. All it took was a little nudge in the right direction, and Ying was well on her way down the path to becoming an Envoy pilot.
"From the first time I saw the amazing view from the flight deck, I knew what I wanted to do," said Ying. "I took a leap of faith going from flight attendant to pilot, but after my discovery flight, I felt like my life had a purpose to be an American Airlines pilot."
Locked in and on path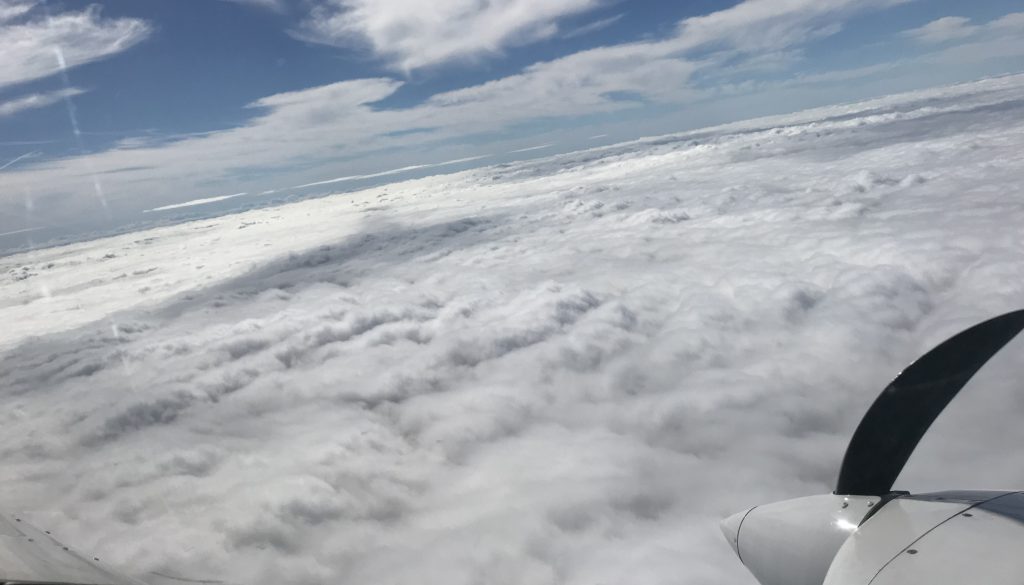 Talking with American Airlines Captain Kyle Sims in Phoenix, where she was based as a flight attendant, she was offered flight lessons and told about the Envoy Cadet Program. Gaining flight hours and earning money while instructing at an Envoy partner flight school was exactly what Ying needed to fulfill her dream.
Last December, Ying interviewed for the Cadet position, which may be the very last interview in her career, if she progresses from Cadet to Envoy pilot to American.
"I can't even put into words how great it is that I have that kind of security," said Ying. "It allows me to focus on my goal of returning to American without any distractions from becoming the best pilot and instructor I can be."
During her time as an American flight attendant, Ying said she grew to love her coworkers who were always welcoming and professional. American is the only airline she said she would fly for because of its family-like culture, strong work ethics and its all-American branding that represents freedom.
Passing on the passion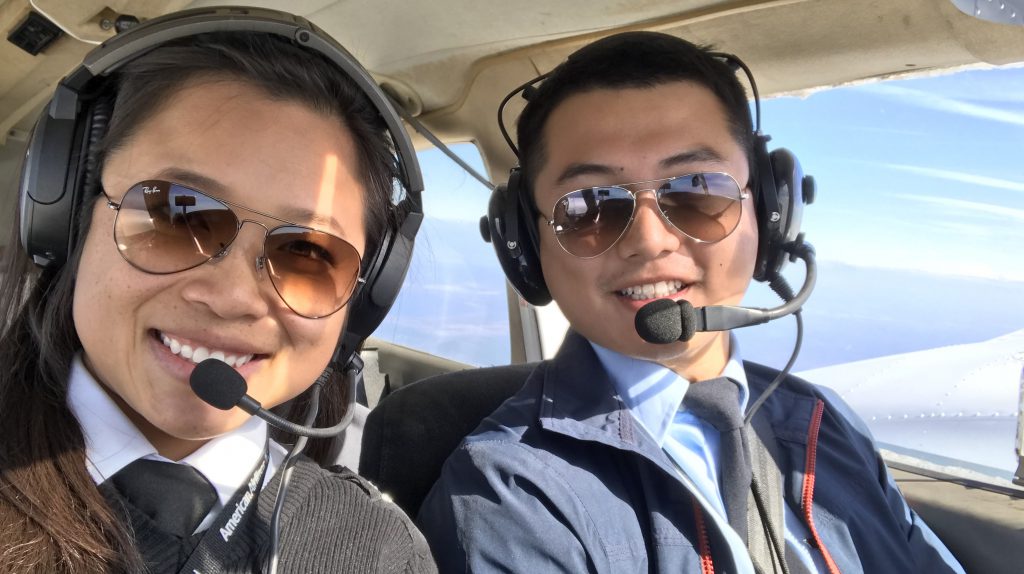 Flying thousands of feet above the Atlantic Ocean, Ying currently flight instructs at L3 Airline Academy near Orlando, Florida. Being the goal-driven person she is, Ying gets great satisfaction out of seeing her students achieve success.
The many international students she instructs have told her that she's a strict teacher, but appreciate the motivation the get from her pushing them to be their best, Ying said. During her typical 8 to 10 hour day, Ying conducts about five events; either ground or flight instructing with students.
Her favorite part isn't the teaching or flying, it's the look on her students' face when they have that aha moment and begin grasping the task at hand. That's why Ying has earned a promotion to Check Instructor during her four months at her flight school, because she really cares about sharing the passion for flight.
Okay with being different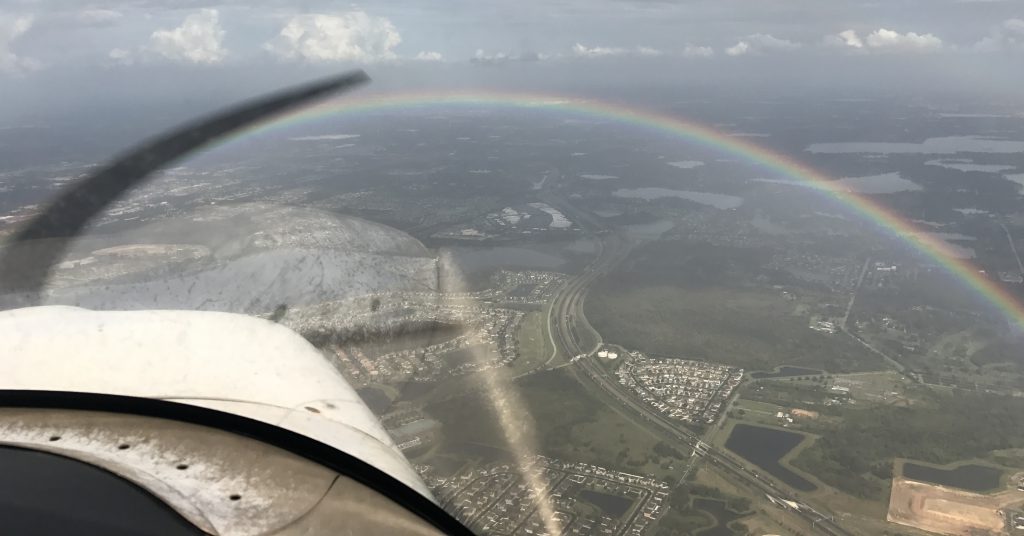 That kind of excitement and commitment bodes well for Ying's future as an airline pilot. Other than airplanes; her family, cooking and coffee also bring joy to her life.
A native to China, Ying and her family moved to the U.S. when she was seven years old and now own a family restaurant business in Florida. Her two older sisters work in the restaurant with her parents, so Ying is kind of the black sheep in that regard.
"At first, my mother was nervous about me becoming a pilot," said Ying. "But after I began showing results, my parents became so, so supportive. I wouldn't be as sure of myself without them and their excitement to see me succeed. Plus, they love the flight privileges, because they can fly to China in first class whenever they want."
Just about four to five months down the line, Ying will begin First Officer training at Envoy. She already has in mind that she'd love to be involved with training other pilots, and even wants to keep her instructing license current to keep teaching future aviators.
"I'll seek out any involvement that allows me to use all my abilities and skills at Envoy and American," said Ying. "I'm just excited to be with Envoy, and can't wait to get back to my American Airlines family."
---
Interested in becoming an Envoy Cadet? Learn more on our Cadet Program page.