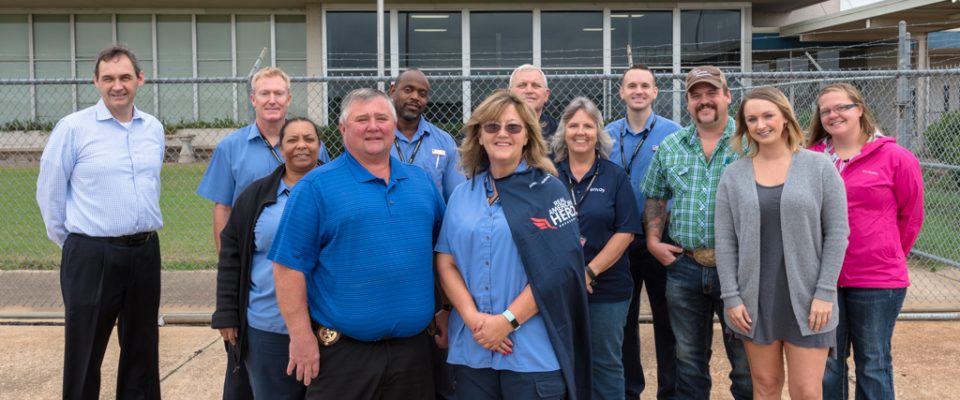 Envoy Station Agent Ann Taylor is no stranger to saving lives. She was a full-time firefighter and Emergency Medical Technician (EMT) and still volunteers as a firefighter. Over the course of her career, she's seen it all. So when a father rushed into Texarkana Regional Airport (TXK) with a baby that wasn't breathing, she immediately knew what to do.
Rushing over to the 14-month old and convincing the father not to perform life-risking CPR on the infant, Ann immediately began to perform first aid as the child began to turn blue. With knowledge, skill and a bit of hard work, Ann was able to stabilize the child before additional medical help arrived, saving a life in the process.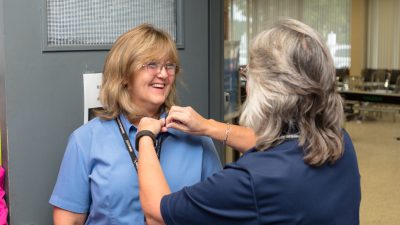 "When presented with a situation like this, so many of us would react rather than act and know exactly what to do," said Kevin Ward, Vice President, Airport Services. "Ann used her skills and was truly a hero that day."
"Many of you who know me, know that I'm a woman of faith," added Laurie Perticone, TXK General Manager. "It wasn't a mistake that the father brought that baby to us and that Ann was working that night. God was watching over the family that day, and I'm proud of Ann for being a hero and knowing exactly what to do to save the baby."
At a special recognition event in TXK, Kevin and Laurie presented Ann with a Real American Hero award, which comes with a $1,000 prize and a very special hero cape.
Ann's family – who weren't aware of the incident until the Real American Hero event – also joined in the fun. "We didn't even know about this until now," said Justin Taylor, Ann's son. "With all her experience with the fire department, saving one more life was just another part of her day. We're all proud of her."
When asked about her award, Ann, our humble hero, joked that "Airlines are like the fire house. You sit and make sure you're ready, and when the call comes in or the wheels touch the ground, you get out there and do your job – whatever it takes. It can be stressful, but it's rewarding and enjoyable, too. Once it's over, you find ways to unwind and bond with your coworkers. We're even having an employee barbeque tomorrow!"
During the event, the TXK team came together to recognize Ann, share pizza, congratulate Station Agent Tony Flaherty on his five-year service anniversary award and enjoy each other's company.
Here's to Ann Taylor – thank you for being a Real American Hero.