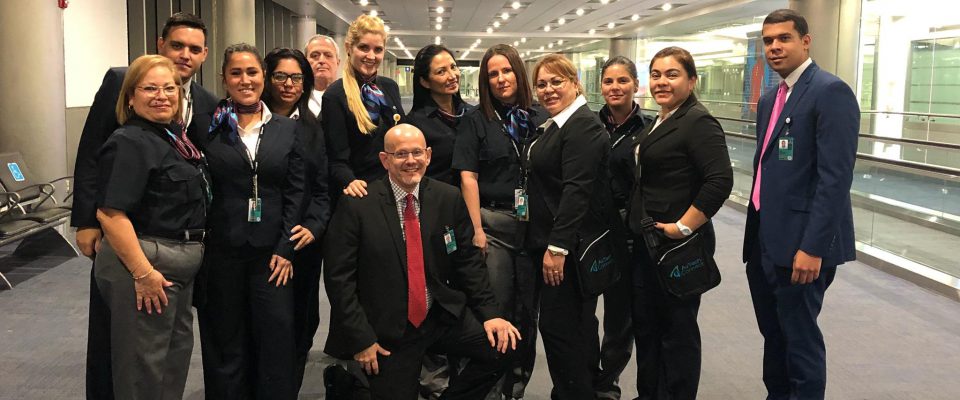 Last month, the Envoy team in Miami (MIA) – that handles all regional flights for American, provide security searches for Cuba flights and more – also began providing wheelchair services for both mainline and regional flights at the hub. In an email to key team members at Envoy Headquarters (EHQ) and in Miami, Envoy MIA Vice President Migdoel Rosa thanked everyone for a successful transition from the third-party provider.
"We were able to achieve more than expected, as we met our deadline, and did it with outstanding results and performance. Your hard work has not gone unnoticed," Migdoel wrote to the team. "I'd like to express our deepest gratitude to each and every one of you."
"This was a big project, and without [Migdoel's] leadership and the team's execution we wouldn't see such a great accomplishment," added Deesha Desai, Envoy's new Vice President, LAX Hub, who helped launch the project while at EHQ. "Thank you to all for coordinating so many calls, station visits and reviews to execute a new scope of business."
Way to go, team MIA!