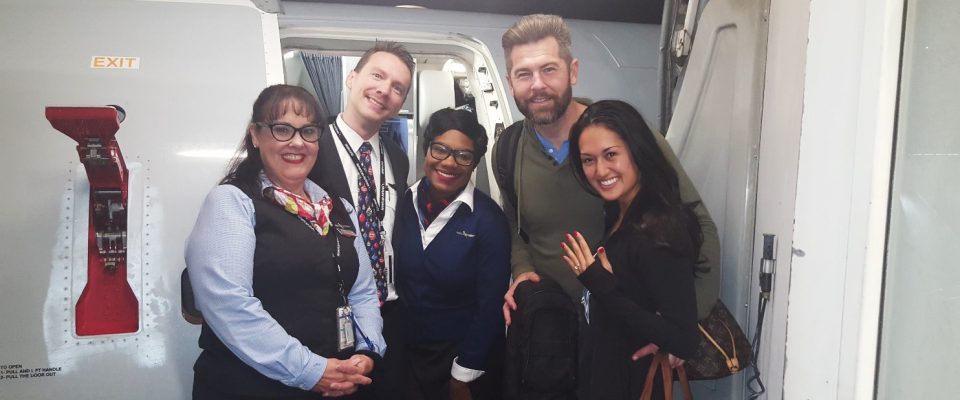 How do you make a memorable proposal? On Christmas Day? While 30,000 feet above the earth? One couple recently sleighed it by doing both on an Envoy flight from Dallas/Fort Worth (DFW) to Cedar Rapids (CID).
"The customer approached me before the flight and said he intended to propose to his girlfriend en route – I let the rest of the crew know and we made a game plan," Capt. Aaron Shotts wrote. "After reaching cruise altitude, I made an announcement directing customers' attention to where the couple were sitting, while Flight Attendant Debra Baker brought champagne to the happy couple and Flight Attendant Baraka Davis played Marry You by Bruno Mars over the intercom system, at the customer's request."
Customers appreciated the sweet gesture, and the newly-engaged couple were happy to snap a photo with the crew on arrival at Cedar Rapids. Way to make the day even more special, everyone!