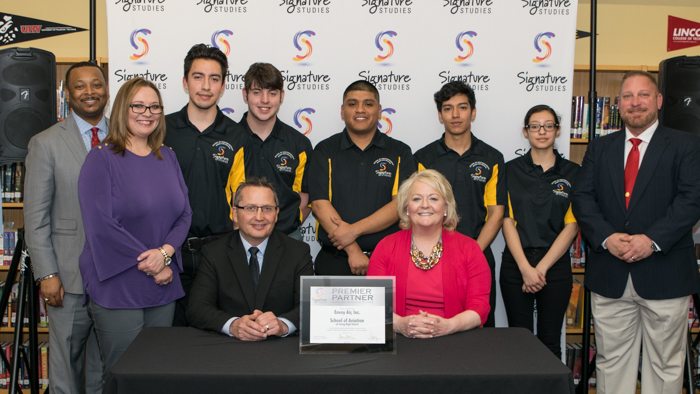 Last week, Envoy officially became the Premier Partner of the Irving ISD School of Aviation Science with the goal of connecting the demands of a growing industry with the interests and skills of Irving ISD students.
Through the partnership, Envoy will provide guest speakers on a quarterly basis, as well as establish a "Day at Envoy" tour to expose the myriad of opportunities available in the airline/aviation industry.
At a signing ceremony held to honor the new partnership, Envoy surprised program instructors and students with a professional Sonic tool box, complete with tools valued at $2,800.
"At Envoy we pride ourselves on hiring the 'best of the best' and opening our doors to young talent that has excelled in their areas of study," said Jay Murray, Vice President of Maintenance. "Over the years, we've provided opportunities for countless technical and customer service professionals who have a commitment to excellence and the desire to join a company that has been consistently growing."
We look forward to being your partner, Irving ISD!