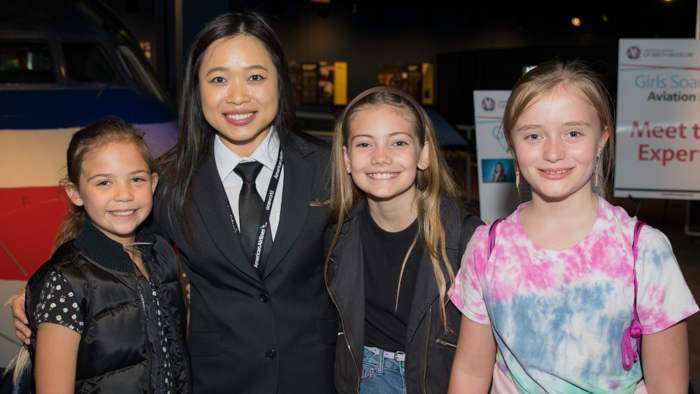 On March 23, Envoy co-sponsored the Girls Soar Aviation Day for a third consecutive year. About 250 girls gathered at the C.R. Smith Museum to participate in a fun and informative event in which they had a first-hand opportunity to meet successful women in the aviation industry.
The girls were not shy about sharing their dream careers. From a 10-year-old girl wanting to be an astronaut, to another girl determined to be a mechanical engineer who had been part of a team who built a solar car for a school project.
The event, a partnership between Envoy, American Airlines Women in Aviation and the C.R. Smith museum, sought out to expand the career scope for the girls, particularly in the science, technology, engineering and math (STEM) fields.
Envoy's very own First Officer Ying Liu shared her story of perseverance and how she found her own her path to become an Envoy pilot. She was part of a panel with other women aviators from American Airlines who also shared their stories of success. The expert's common message shared with the young girls was that dreams can be achieved if you have perseverance, and never stop believing in yourself.