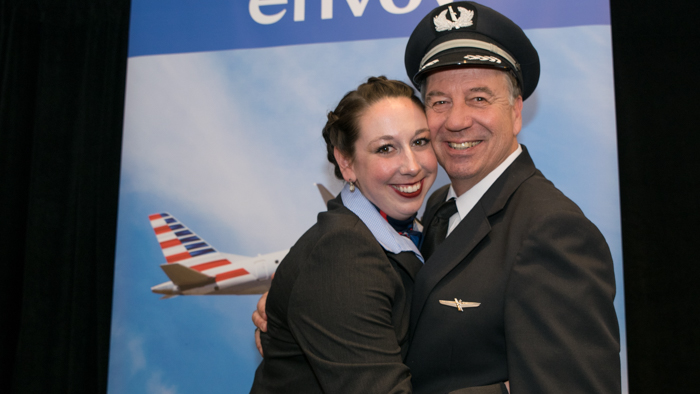 Some might say a person's love for aviation is hereditary. It's in their genetic make-up, passed down from generation to generation – this is certainly true about the Scott family.
On June 6, Madison Scott became the latest member of her family to begin her career in aviation, when she graduated as an Envoy Flight Attendant. Her father, Envoy Captain William Scott, currently flies based out of Chicago O'Hare (ORD) on the Embraer 140/145, but became a pilot nearly 40 years ago.
However, the aviation lineage extends beyond them. William's father, Grayson Irving, was a pilot with Eastern Airlines where he flew DC-3s. Later in life, he instructed pilots in aerobatic flying.
It's only fitting that William would marry another pilot, and not only that, he was her flight instructor. Since their marriage, Patricia Scott and William have owned and operated the air-ambulance company Lifeguard Aeromed for over 35 years.
Along with their son Chase Idleman, they all serve as pilots, EMTs and paramedics for the business, which transports critical patients around the U.S., Canada, Mexico and the Caribbean. In 2017, the Scott family used their expertise and business to provide assistance to the victims of Hurricane Harvey by evacuating those trapped in flooded areas and transporting medications throughout Texas.
The Incredible Father-Daughter Flying Duo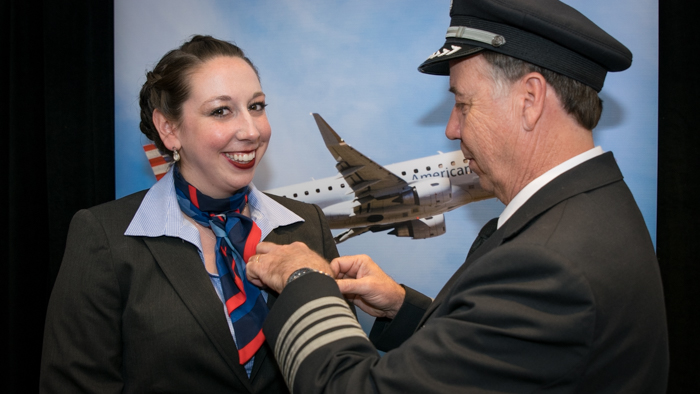 The last piece to the aviation family puzzle was Madison who looks forward to working with her father one day as flight attendant and pilot. Ever since she can remember, she's been flying with her father – whether it was a quick trip to the next state or a "magic carpet ride" to see the lights during the holiday season.
Now that they're both based in Chicago, the Scotts are excited about exploring a new city together. They consider themselves lucky to be able to spend some time together doing what they love.
Whether it's a love for aviation, or anything else that brings your family together, we hope that the entire Envoy Family has a great Father's Day weekend.