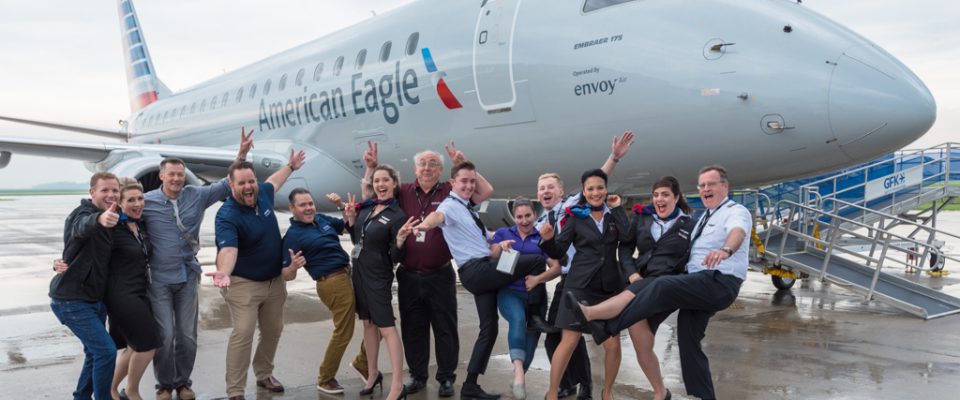 On Saturday, June 15, aviation students at the University of North Dakota (UND) enjoyed some genuine Texas barbeque, heard about the Envoy Cadet Program and saw an Envoy-operated Embraer 175 (E175) up close as part of a special charter flight to support one of our favorite universities.
"Pilots we hire from universities and flight schools like UND are important for Envoy's future hiring needs, so you'll see more focus on that in the coming months," explains Manager of Air Operations Programs and Outreach Martin Rottler. "We had a fantastic turnout, and a selection of UND graduates – including First Officers Swayne Martin and Corey Komarec, SOC Program Manager Van Easley and myself – were on hand to answer the many questions that students had."
Thanks to everyone who attended and made the event a success!



Click here to see photos from the event.