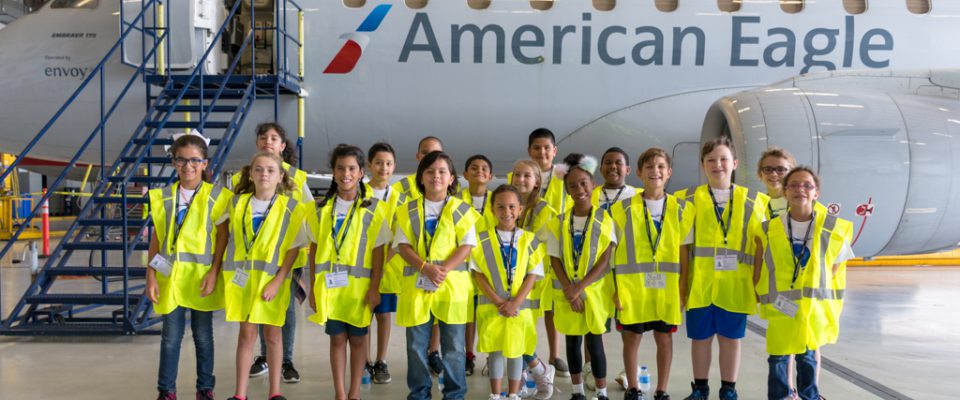 Last week, 50 kids, ages 8-15, visited Envoy Headquarters (EHQ) as part of our third annual Kids Aviation Day celebration. All of the kids who participated have a parent, guardian or family member who works for Envoy, and for many of the kids, this was their first time seeing our EHQ campus.
"We wanted this year's event to be both educational and fun," said People Services Benefits Administration Specialist Miranda Key, who helped organize the event. "The kids got to tour our Systems Operation Control (SOC) facility, see an Embraer 175 (E175) up close at our DFW Maintenance hangar, hear from our President and CEO Pedro Fábregas and other company leaders, have fun and learn about the diverse range of people and skills that goes into running a successful regional operation."
Thank you to all our volunteers who helped the kids have a great time touring our EHQ and DFW hangar facilities.