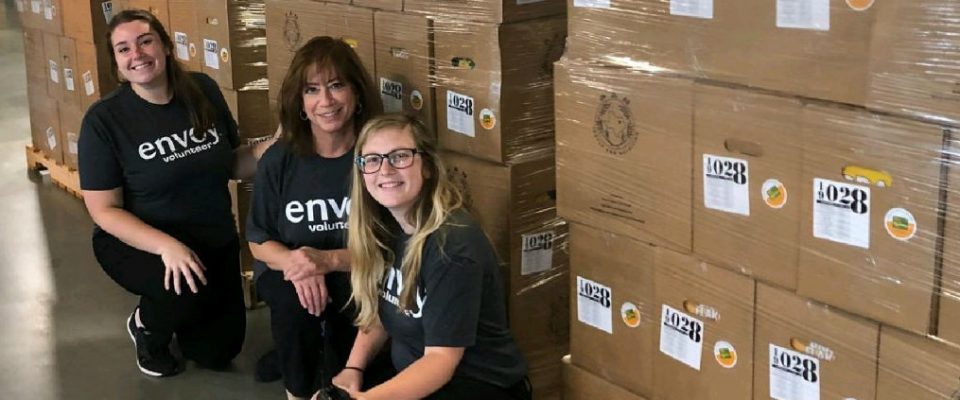 You've heard us say that we're in the business of helping people on life's journey. And that doesn't just apply to the airport; it's also for the hundreds of communities that we serve across the country. Recently, team members from our People Services team volunteered at the North Texas Food Bank – a charitable organization that provides more than 200,000 meals per day for people across the North Texas region.
"It's important to be involved in the communities we serve and give back," said Vice President, People Services, Regina Wadsworth. "For this event, the team helped the NTFB organize more than 8,000 lbs. of food to support those in need. I'm proud of the volunteer work the team does and we're already looking forward to our next community event."
Way to go, People Services!