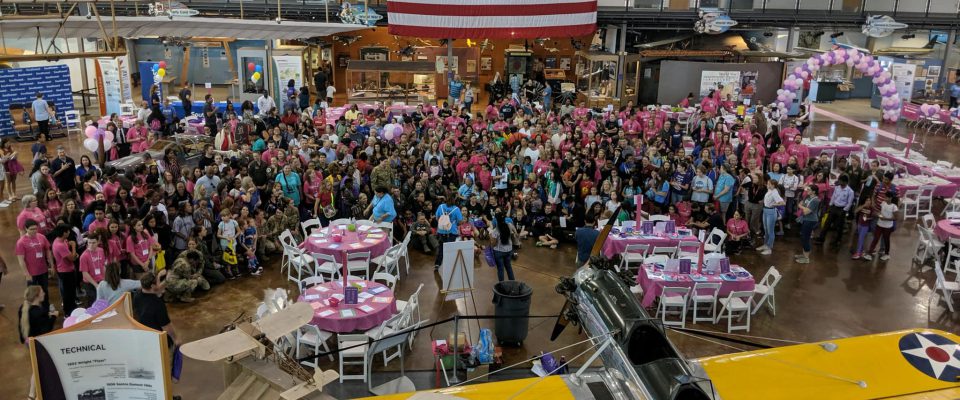 On September 21, Women in Aviation International (WAI) chapters around the world hosted the fifth annual "International Girls In Aviation Day" event to attract more young women to the aviation and aerospace communities. Envoy is proud to have been a sponsor of the WAI North Texas Chapter Dallas area event, where we had our pilot recruiters, as well as other team members, on-site to assist.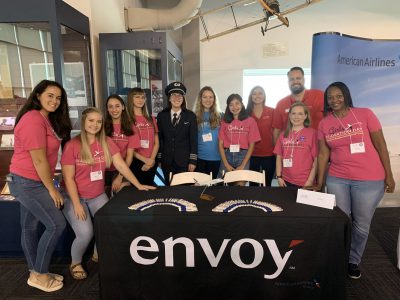 The event was held at the Frontiers of Flight Museum, where girls ages 8 to 16 years old were able to meet other women who work in the field, including pilots, engineers, and air traffic controllers. Attendees were introduced to the opportunities for working in the aviation and aerospace industry during a career panel where they heard from experts. Additionally, girls were able to experience the fun of aviation with hands-on STEM activities throughout the day.
"It was incredibly inspiring to be among these future aviators," said Manager of Air Operations Programs and Outreach Martin Rottler. "We are proud to support the efforts of Girls in Aviation Day, as this group represents the bright future ahead for our industry and for Envoy."
Roughly 3,000 girls took part in the Dallas event, making it one of the largest Girls in Aviation Day events in the world.