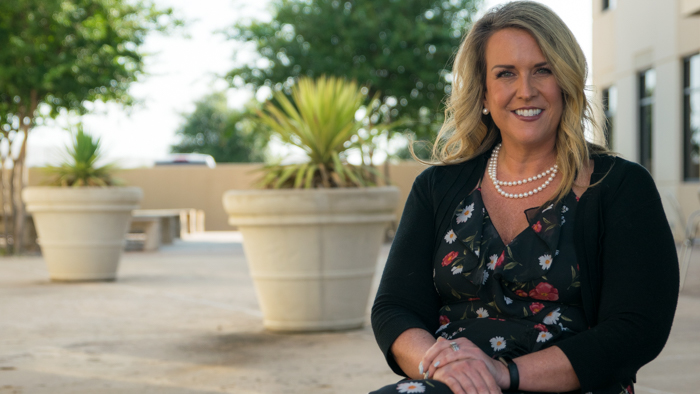 "What you leave behind is not what is engraved on stone monuments, but what is woven into the lives of others." ~ Pericles, ancient Greek statesman
If you ever get the chance to talk with Michelle Qualls, there's a good chance that you'll leave the conversation with a smile. Whether she's meeting a stranger or a longtime friend, Michelle wants to make their life just a little bit better – if only for a moment.
Michelle is one of Envoy's de facto professors of leadership – a prophet of servant leadership. Through Leadership Training Courses provided to our Customer Services employees, Michelle guides Lead Agents and General Managers to lead by example.
"Just as your mother or father were the last ones to sit at the dinner table after they took care of everyone else, we want our managers to be that kind of servant leader," said Michelle. "If we can make our people feel valued and appreciated, I've seen how that positively impacts the operation."
All across the Envoy system, Leadership Training has had a lasting effect on the morale of employees and on the operation itself. As Michelle explains, if the leader has a positive attitude and values their employees, satisfactory results will follow.
Out of the ashes rose a phoenix
Growing up wasn't easy for Michelle. Living with hardship and in a rut, Michelle needed to find a way out.
Beginning as a junior in high school, Michelle chose to focus on a career and got a job at a local airport. Eventually, Michelle ended up at American Eagle and Envoy where she has been for the past 23 years.
Name a job in airline customer service, and Michelle has done it. Cleaned cabins? Check. Loaded bags on the ramp? Check. Worked in busy hub? Check.
Met the love of her life? Yes, she did that too. When she was a Lead Agent in Abilene, Texas, Michelle remembers a certain Envoy Captain who always had his eye on her, but eventually he was relocated and didn't see much of Michelle after that.
As luck would have it, she ran into him at DFW and the spark was rekindled.
"I had heard from other people that he always talked about me, and said that one day I would be his," said Michelle. "Thankfully, we were brought back together at the right time. We went on one date and that was it. He's the best thing that's ever happened to me."
"She refuses to give up on people."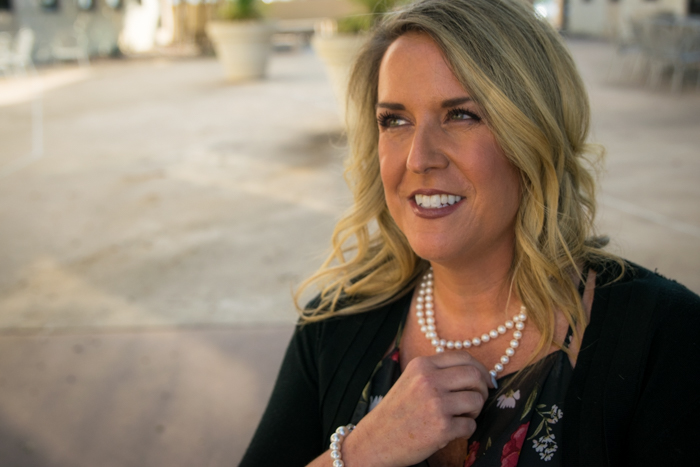 Finding love can definitely shine a positive light on your place of work. But Michelle said that it's not the only thing that gets her up in the morning.
"I love this place," she said. "Envoy is a unique company. It's big, but not too big. You can build relationships here and become part of a work family. It's a fast-paced work environment that keeps you on your toes and allows you to be a problem solver."
Much of what Michelle teaches in her Leadership Training classes is about navigating situations and people. She acknowledged that there are challenges in any job, but that every new day is an opportunity to reset.
Sometimes she has some doubters in her classes, but that only makes Michelle more persistent to change their attitude.
"She understands Envoy's vision and takes ownership in seeing that her students leave here with the skills needed to turn vision into reality," said Jude Mayeux, Vice President of Airport Services. "She stays positive under any circumstance. Even when students don't participate in class, she keeps engaging them until they come around. She simply refuses to give up on people."
Not only does Michelle impact her students, but also her teaching partner Laneshia Fentress.
"Michelle is not only a friend, but she's like a sister," said Laneshia. "Michelle is Accountability when I need an adjustment. She is Encouragement when I am having an off day. And she is Inspiration, because I know her story and her resilience in the face of challenges she has overcome."
Plain and simple: Make an impact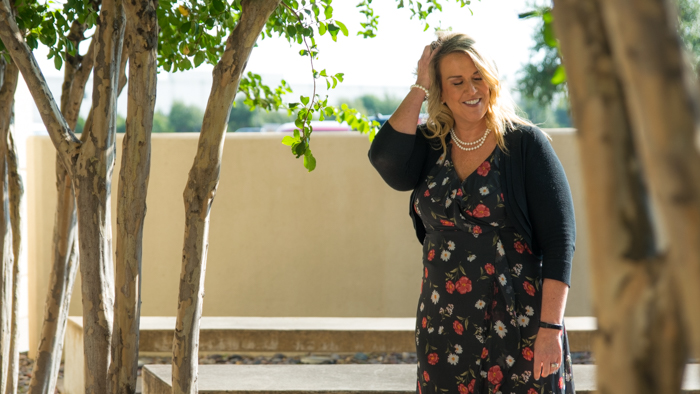 Michelle, who is a mother and wife, is active in her church community and spends much of her free time helping the homeless. She hopes that her lessons in leadership don't end when people leave their work, so she continues to lead by example so her children and others can see it too.
Michelle gave an example of what she teaches looks like when applied to daily life, and talked about going to a restaurant and receiving excellent customer service.
"You can go out to a restaurant, and if you get exceptional service, ask the server to speak to their manager," said Michelle. "All day long, they're beaten up. So when someone shows them value for their hard work and their manager sees it, it's priceless."
When asked, have you actually done that before? She immediately states, "That's Michelle Qualls, sir."
That is Michelle, indeed. Someone who tries to be everyone's "sunshine," who honestly believes that she was put on this Earth to be the Envoy guru of servant leadership.
"All my life has been working up to this job," said Michelle. "If I could leave one legacy behind, it would be this: Be the type of leader you want to follow. It's that simple."