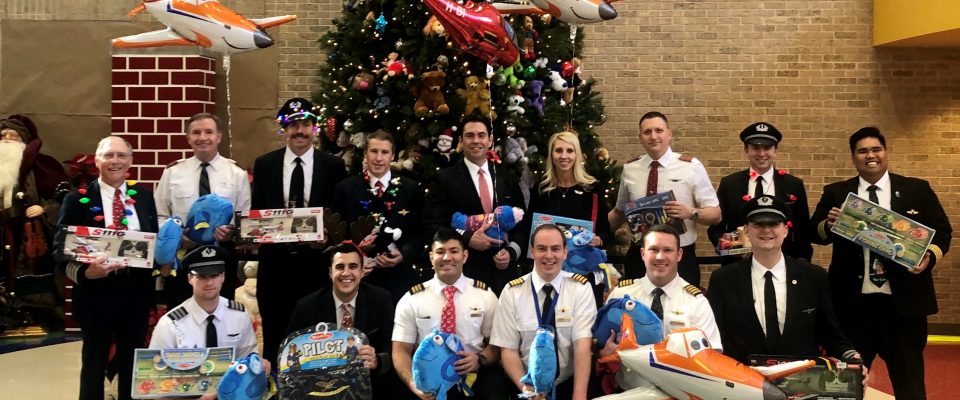 Last week, a small group of Envoy pilots, along with other pilot volunteers from various carriers, visited the Texas Scottish Rite Children's Hospital in Dallas, TX to help distribute gifts as part of the Pilots for Kids organization.
Pilots For Kids is an international, nonprofit organization that is dedicated to helping hospitalized children. Each year, members of Pilots for Kids collect donated toys from crew members to distribute at local hospitals, shelters, and orphanages. Besides toys, members have purchased other needed items, such as, wheelchairs, special hospital beds and other special equipment.
"It's heartwarming to see the joy in both the kids' and parents' eyes," said Envoy First Officer Derek Schurman. "I'd highly recommend it to any pilot; it was a really great experience and I enjoyed being able to give back this holiday season."
Thank you to those who donated their time, money and efforts to this great cause! Click here to learn more about Pilots for Kids.