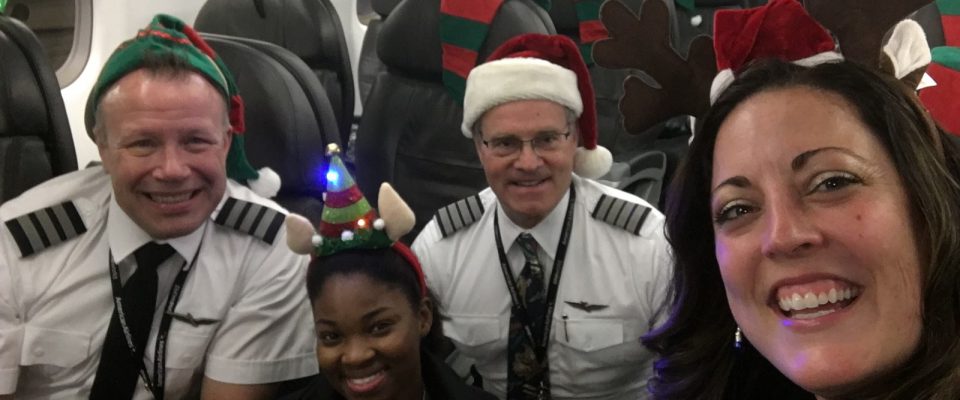 Who celebrates Christmas at 35,000 feet? Santa, of course! And some dedicated crewmembers! To recognize customers traveling on Christmas Day, Envoy Capt. (and temporary Santa) Jim Davis provided all 76 customers on his Embraer 175 flight from Chicago (ORD) to Montreal, Canada (YUL) with special decorations to bring some holiday cheer and festive spirit to the skies.
"I've loaded our plane for a trip to YUL! Everyone got either a hat or some antlers to celebrate the holiday," said Jim. "Merry Christmas!"
Way to go, crew!
And a special thank you to everyone else who worked over Christmas Eve and Christmas Day to help customers safely reach their destinations.