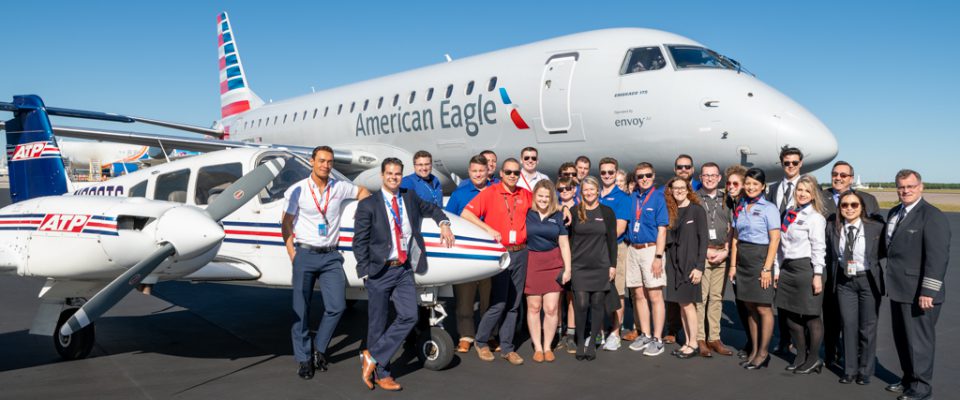 On Saturday, Jan. 25, student pilots at ATP Clearwater (PIE), near Tampa, Florida, got a very special visitor for the day – an Envoy-operated Embraer 175!
ATP is a major flight school with multiple locations across the United States, and their network of schools is a big part of our Cadet Program. Student pilots who become Envoy Cadets receive benefits such as AAG travel privileges, financial assistance, health coverage and more while they build their flight hours to meet FAA-mandated minimums.
"Events such as these are a great way to connect with the next generation of pilots and strengthen our relationships with partner schools," said Envoy Manager of Pilot Partnerships and Outreach, Martin Rottler. "Four ATP instructors successfully completed their interviews and will join us as Cadet Instructors and First Officers after building their time."
Thank you to everyone who made this fly-in and school visit a success!