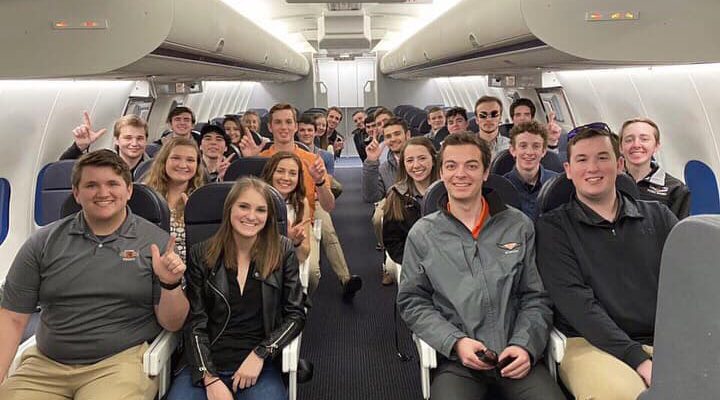 Over the weekend, Envoy Pilot Recruitment hosted Oklahoma State University's Flying Aggies flight team for a special behind-the-scenes tour of the operation.
The group started their day with a special tour at the DFW Airport where they saw the inside of a 777 and 787 Dream-Liner, including a peek at the crew bunks and flight deck!
Next, the group headed over to the Control Center in Terminal A. There the students learned all about our DFW operation and how American Airlines and Envoy employees work side by side to keep the operation running smoothly.
After a lunch break, the group headed over to the American Airlines Flight Academy to see both the Flight Attendant training area, as well as a mix of the Envoy and American flight simulators used for pilot training.
"It was a full day of previewing what the future holds for these aviation students," said Envoy Pilot Recruiter Meg Liotta.  "My hope is that the students leave here today with the excitement and motivation to continue to work hard when they return to school. We'd love to see them back at Envoy one day!"