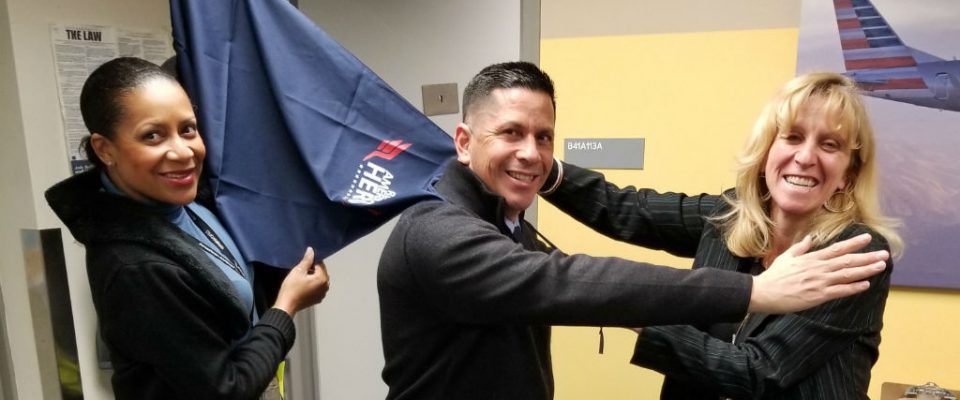 While waiting to work a flight from Chicago (ORD) to Harrisburg (MDT) Envoy Flight Attendant Art Codero noticed a customer in the gate area who appeared to be unconscious and turning blue. Without flinching, he located an Automated External Defibrillator (AED) unit and proceeded to administer shocks to the customer, who was quickly revived.
Once paramedics arrived, the customer was taken away to hospital and Art walked down the jetbridge to prepare for his flight. While boarding, customers who had observed the incident personally thanked and congratulated Art for his quick, decisive and lifesaving actions. And the icing on the cake? Flight AA4187 pushed back two minutes early for a safe flight to Harrisburg.
To recognize Art's amazing actions, the DFW inflight team recently presented Art with a Real American Hero award, which comes with a $1,000 cash prize and a very special hero cape. Way to be awesome, Art!