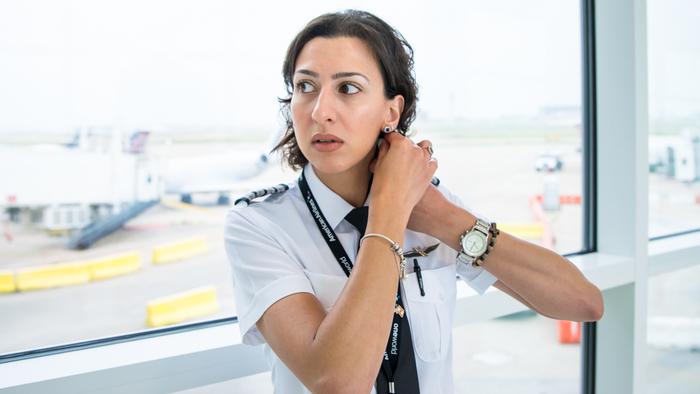 In celebration of Women's History Month, we're sharing a series of sixty-second interviews from the women employees and leaders all across the Envoy operation. For this installment, we hear from Captain Marleine El Marj, a Lebanese native who flies the Embraer 175 based in Dallas-Fort Worth.
What makes you proud?
Achieving my goal of becoming an airline pilot. It was a long road that took me 8,000 miles away from everyone and everything I know.
Through the challenges, the ups-and-downs, and everything in between, I discovered along the way a tough, resilient part of me that I didn't know existed — for that I am proud.
Who inspires you?
My dad is my greatest inspiration. Learning how he took care of his family, especially during war time, while always keeping his faith and helping others in need.
What do you love most about your job?
What do I love most about my job? That's pretty hard to say as the list is long.
The person it made me: a planner, a resource manager and my ability to operate a complex machine thousands of feet above the ground.
Enjoying the glorious views, and exploring new and different places and foods.
The opportunity to meet different people from different backgrounds, and learn from their experiences.
If you were not in the aviation industry, what other job would you do?
I would have been a judge. I enjoy learning about the law and justice system.
Tell us one or two things on your travel bucket list.
I would love to travel to Japan and explore the beauty that country has to offer. And since I am a huge beach lover I would love to explore as many islands as I can all over the world.