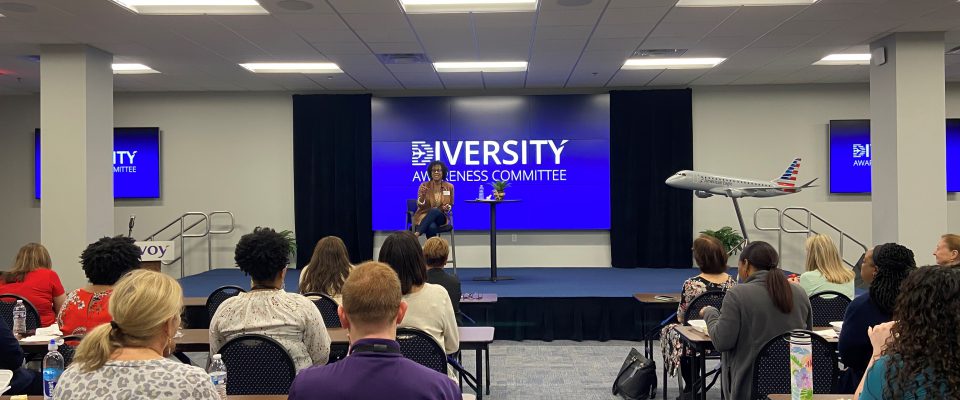 In celebration of National Women's History Month, the Envoy Diversity Awareness Committee hosted a lunch and learn at Envoy Headquarters, featuring guest speaker Vanessa Blacknall-Jamison.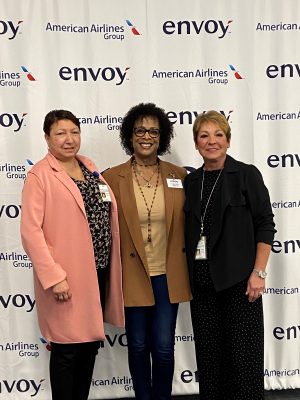 Vanessa currently serves as a Change Management Advisor and Leadership Coach (ACC) with the Federal Aviation Administration. She is also the first non–pilot chair for the Organization of Black Aerospace Professionals (OBAP) Board of Directors, where she previously held positions as vice-chair and on the Board of Advisors.
Vanessa, who has over 42 years of professional aviation experience, 28 of those in a managerial role, shared her experience with attendees and described how she's overcome challenges throughout her career. Linda Kunz, Vice President of Flight Service at Envoy introduced Vanessa to the audience.  After explaining her background, Vanessa fielded questions, ranging in topics, including steps for promoting personal and career growth, balancing work and family, and how to be a champion for women in the workplace.
"We were honored to have Vanessa as an example of the different opportunities women have in our industry. At Envoy we value diversity and women play an important role in our leadership team and other important areas in our operation.  Vanessa's example inspired our participants and helped us understand that with effort, commitment and will, anything is possible," said Andrea McCrimmon, head of the Diversity Awareness Committee at Envoy.
Thank you to Vanessa for visiting our headquarters campus and for inspiring our Envoy team members!