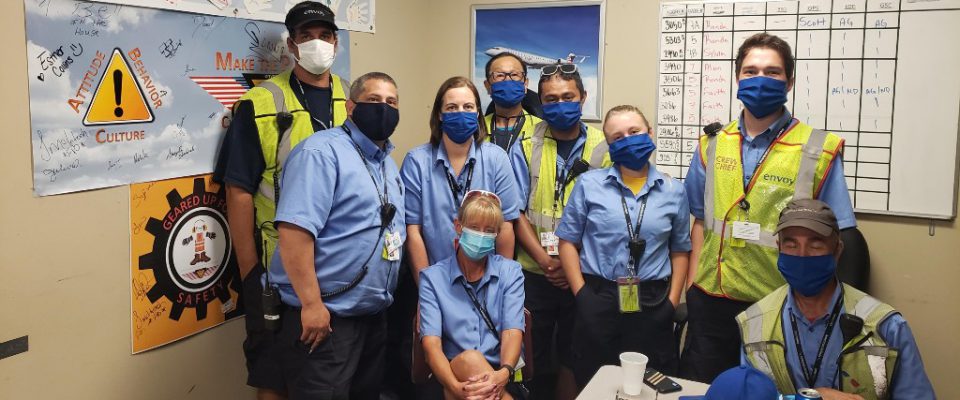 It's been a tough week for the Envoy team in Cedar Rapids, Iowa (CID). On Tuesday, severe thunderstorms rolled through the area, leaving approximately 90,000 people without power, including most of the team and the airport itself. Even today, linemen and emergency technicians continue to work to restore power to homes in the area.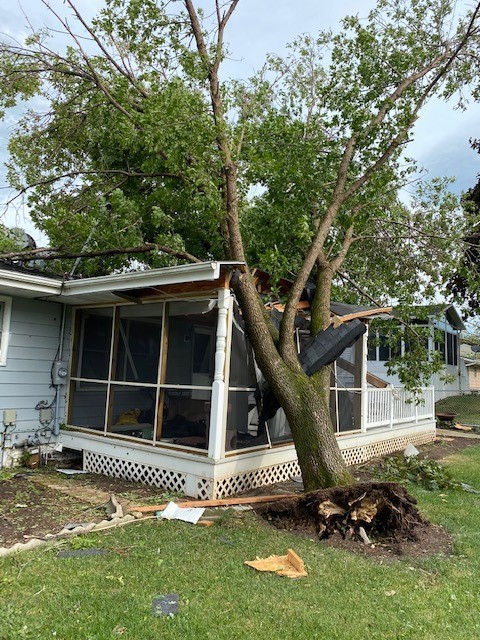 "This was a very severe storm that developed quickly and caught the entire community by surprise," said CID General Manager, Frank Dombrowski. "After verifying that everyone was safe, the next step was to make a game plan to ensure customers could continue to travel with us safely. My work cellphone had reliable signal, so we called the team in Dubuque (DBQ) to key in our customers' information while the team in CID manually wrote tickets and bag tags. This took time and while we took some delays from the manual process, we operated with no cancellations this week."
Many of the CID team suffered damage to their homes from fallen trees and strong wind gusts up to 112 mph, and many employees came into work knowing that they had no power at home, and limited backup power at the airport.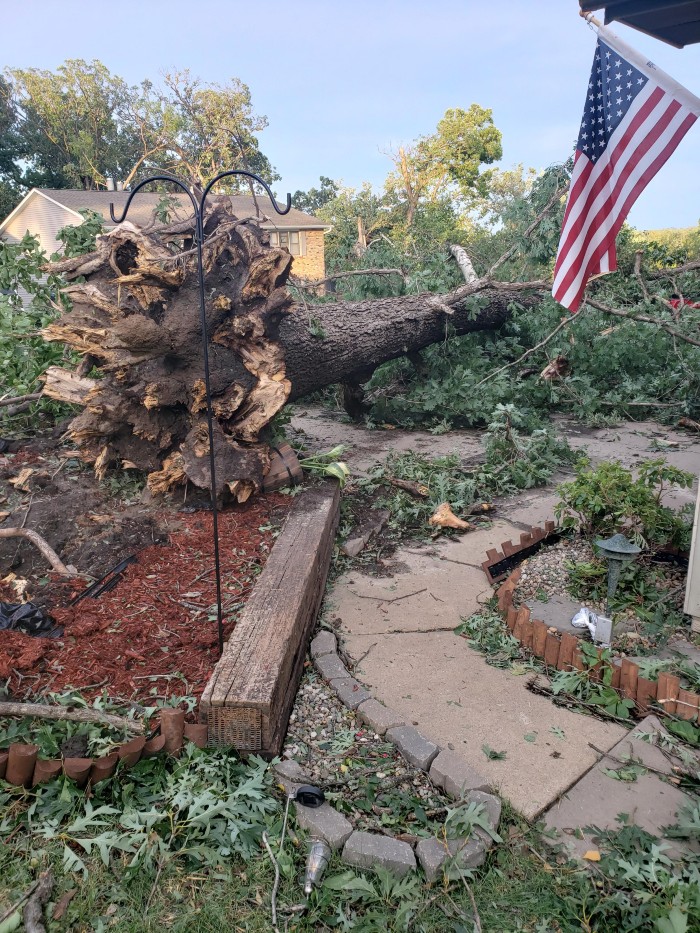 "I'm proud of the entire team – as well our colleagues in DBQ – who made the most out of a bad situation," added Frank. "Everyone was eager to help out and make the most of it. Now we're all working together to help clear away the damage and rebuild."
Employees affected by this storm were provided with help from the American Airlines Family Fund, which provides financial assistance to team members affected by natural disasters, emergencies and more.