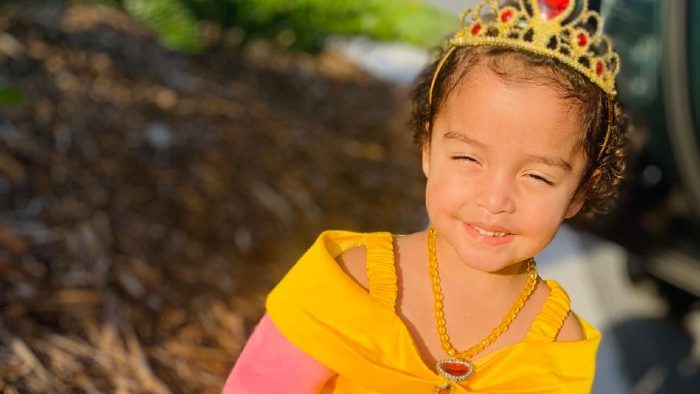 For any airline there are special passengers that need expert assistance and attention, and whether they are frequent flyers, military veterans or people with autism, Envoy goes the extra mile to guarantee a memorable experience.
And then there's four-year-old Kristen.
Born with physical disabilities in Honduras, Kristen Emiliana Castellón (pictured above) and her grandmother were in Miami for Kristen to receive medical treatment. Thanks to support from the Hope and Glory Foundation, family and generous community donations, Kristen was gifted a new prosthetic leg and the ability to walk again.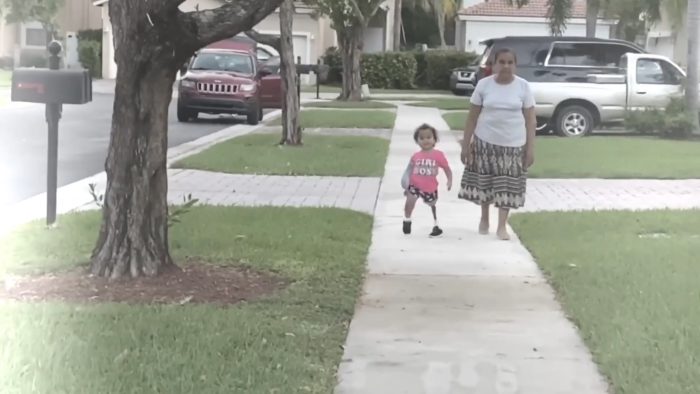 In March, when Kristen and her abuelita arrived at Miami International Airport (MIA) ready to return home to Honduras, they had the huge obstacle of navigating the busy airport. Thankfully the Envoy team at MIA was on top of it, and jumped in to expedite the process.
Envoy Special Services managers Luis Carrodeguas and Marisela Rafuls met Kristen and her grandmother outside at the Skycap where their many bags of donated toys and clothes were checked without any issues. They quickly wheeled them through security and to the gate just in time to board their flight.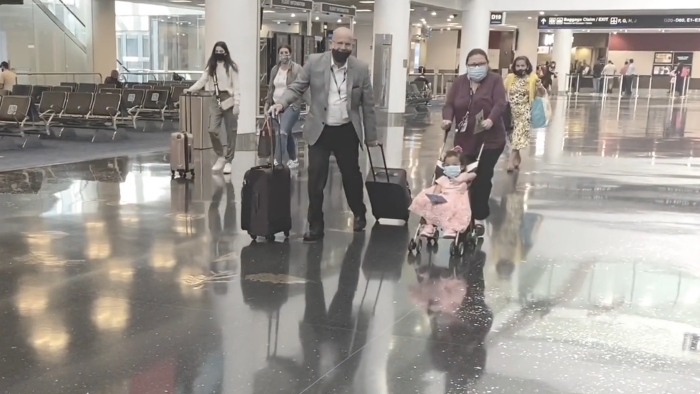 "When we got to the gate, the flight was boarding already," said Marisela. "So Luis and I went inside the jet bridge with them, and at the plane's door I had to drop off Kristen's stroller. I went to pick her up, but then I decided to ask if she wanted to walk.
To my surprise she said, 'yes.' I gave her my hand and, holding on to me, she slowly got on the plane. It was amazing watching her gaze around with such a wonder and joy."
Going through the long lines at security and all the busy buzzing of an international airport, Marisela said she knows how "nerve racking" it can be.
"To my surprise, Kristen was very calm," she said. "Having gone through so much already, we loved seeing her smile even with the mask on, we could see her beautiful smiling eyes"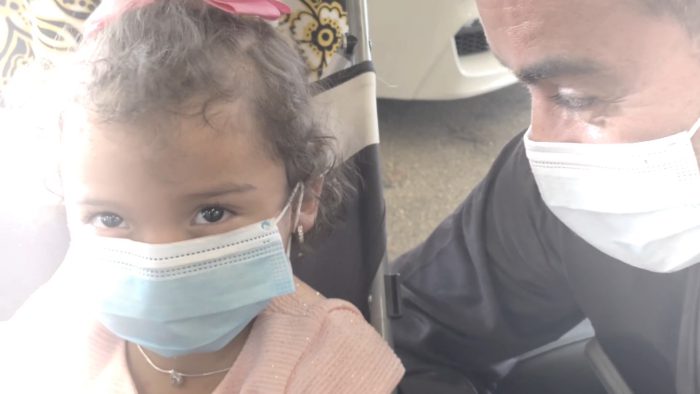 Once onboard the plane, Marisela sat Kristen down in her seat and Luis helped her grandmother on the plane, and made sure they were comfortable. With a thumbs-up, Kristen assured Marisela that she was ready to go home.
While Envoy strives to elevate every passenger's experience from curb to seat, we're also committed to giving back to those in the community who need extra help. It's not only our duty as an airline, it is our honor.