Cover photo: Envoy Flight Attendant Winnie Su in 2018. Photo courtesy of American Airlines.
"Knowing is half the battle," they always say. And the other half? Well, that would have to be fighting the battle.
Winnie Su, a breast cancer survivor, knows all too well about that battle, but is using what she's learned about her body and her diagnosis to stay in remission. A Flight Attendant with Envoy for 15 years, Winnie was diagnosed six years ago.
"In my mind there was no one from my family who had breast cancer, and to think that I have been so diligently going to my yearly mammogram, it was a very sad day," said Winnie. "I started a grueling year of therapy, but I tried not to stress. I learned as much as I could from other survivors and professional counselors."
One thing Winnie said she was surprised to learn was that "cancer loves sugar," and that she could keep her cancer at bay by staying away from sweets and eating healthy.
"Stay positive"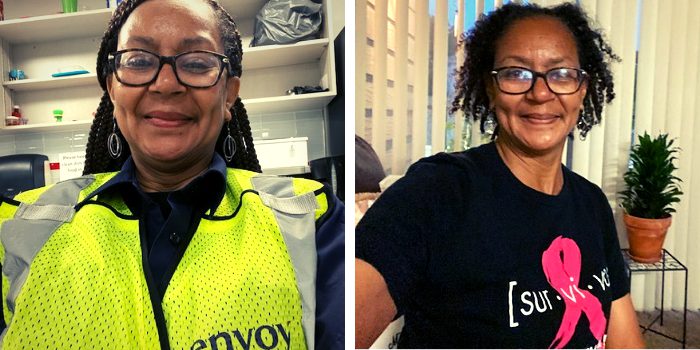 Out on the ramps at Dallas-Fort Worth Airport, Bernice Short is also living with breast cancer in remission. As a Fleet Service Clerk lifting bags and working outdoors, Bernice said she gets plenty of the exercise she needs to stay healthy.
As a 10-year cancer survivor, Bernice said she has learned to keep a sunny disposition, enjoy every moment with her friends and family, and take pride in the work she does for Envoy. Even at 64 years young, Bernice lights up a room with her infectious positivity. 
Keep on pushing.
The same can be said about Slim Whitman who works at Columbia Regional Airport in Missouri. As a Customer Services Supervisor, Slim is the model example of enthusiasm.
But life wasn't always so cheerful for Slim.
At nine years old, he was diagnosed with T-cell leukemia and spent much of his childhood in and out of hospitals. However, Slim said he "never let it defeat" him and kept pushing through the hardships.
Now 31 years old, Slim is a husband and father-of-two working his dream job. Just like Winnie and Bernice, he takes it upon himself to eat right, stay active and smile.
"I celebrate life every day by getting things accomplished and being a happy, working father and husband," said Slim. "I love to make people smile and laugh."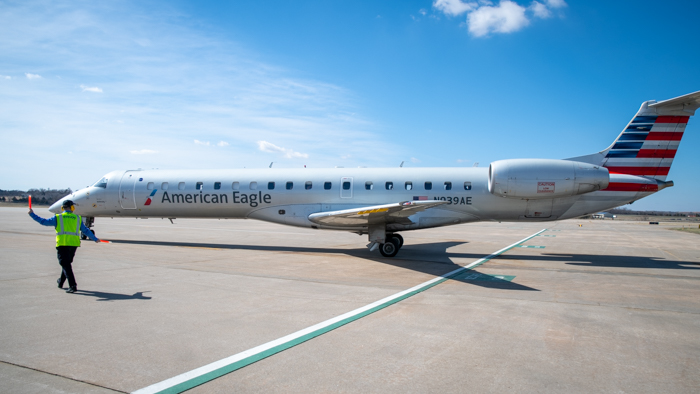 Maybe there's a third part to winning the battle against cancer. You need the tools and knowledge to fight, but maybe a little joy can go a long way toward success.
We're honored to have such determined and humble people working at Envoy like Winnie, Bernice and Slim. As cancer survivors they are living examples of how to beat the odds but as employees, they are the reason for greatness.