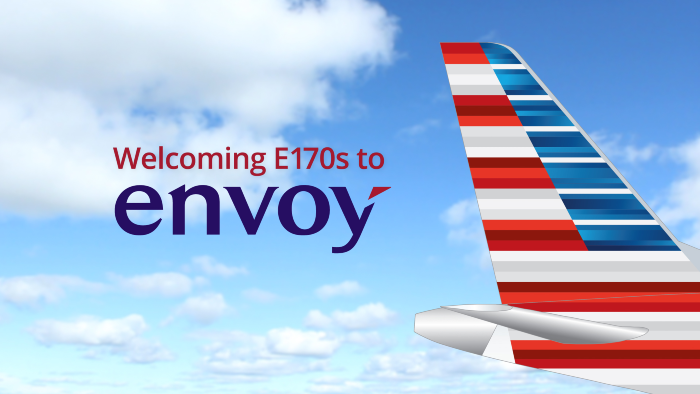 We're pleased to announce that Envoy will soon take delivery of at least six Embraer 170 (E170) aircraft in 65-seat configurations. The E170 offers many of the same features as our Embraer 175 (E175), including two-class service, full-size overhead bins, inflight Wi-Fi, seatback power ports and more.
Due to this similarity, crewmembers and ramp agents who are qualified to operate E175 aircraft can safely operate and handle the E170 using the same, established and approved training systems and processes.
"The pandemic has had a significant impact on our business, our fleet plans, and our team members." said Envoy Senior Vice President of Air Operations, Dee Temples. "That said, we have continued to demonstrate our capability to operate the Embraer E-Jet aircraft safely, reliably, and efficiently."
"We're pleased to add the six E170s to our fleet over the coming months with potential growth opportunities in the future," continued Dee.
It's an exciting new chapter at our airline, and we're eager to see Envoy-operated E170s flying the skies soon.