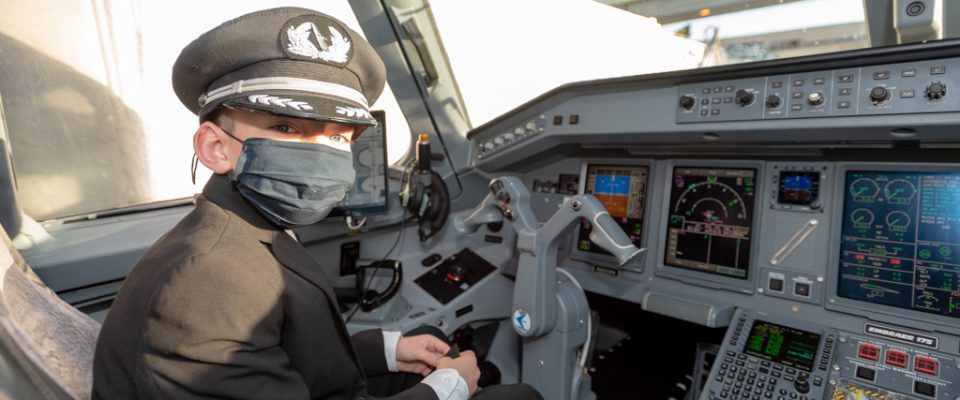 "I wanted to ride the train to the airport, 'cause that's what Swayne does," says an excited 11-year old Stephen Day. For his birthday, just a couple of weeks prior, all he wanted was to fly on an Embraer 175 aircraft, and with the help of Captains Allen Hill and Brad Wickman, his small dream was about to come true.
Wearing an Envoy pilot hat and tie given to him by Capt. Hill, complete with a homemade pilot uniform and epaulets, Stephen eagerly waits to board his flight from DFW to Kansas City (MCI). To pass the time, Stephen pulls up a popular mobile flight simulator app before switching over to watch YouTube videos from Envoy First Officer Swayne Martin. "Five flights in one day is my favorite video," says Stephen, before switching back to his flight simulator app, where he's a Boeing 737 captain taxiing for takeoff. He pauses his game to watch a real-life 737 taxi outside of the terminal windows and off into the distance.
So how did Stephen catch the aviation bug? Through phone apps, online videos and talking to real-life pilots such as Capt. Allen Hill.
Allen met Stephen through his Church, after talking to his grandmother, Pamela, one day. After learning that Stephen had an interest in flight, Allen took Stephen under his wing and invited him to see the flight simulators at the American Airlines Training Center in Fort Worth, Texas. "I LOVED the simulator – it was so cool to make it rainy or foggy," jokes Stephen when asked about the experience.
Pamela explains that for important birthdays, she treats her grandchildren to a special trip. The family took a trip to Disneyworld earlier this year to celebrate Stephen's brother's birthday. The most exciting part of the trip? Getting to fly on an American Airlines 777 widebody aircraft, according to Stephen.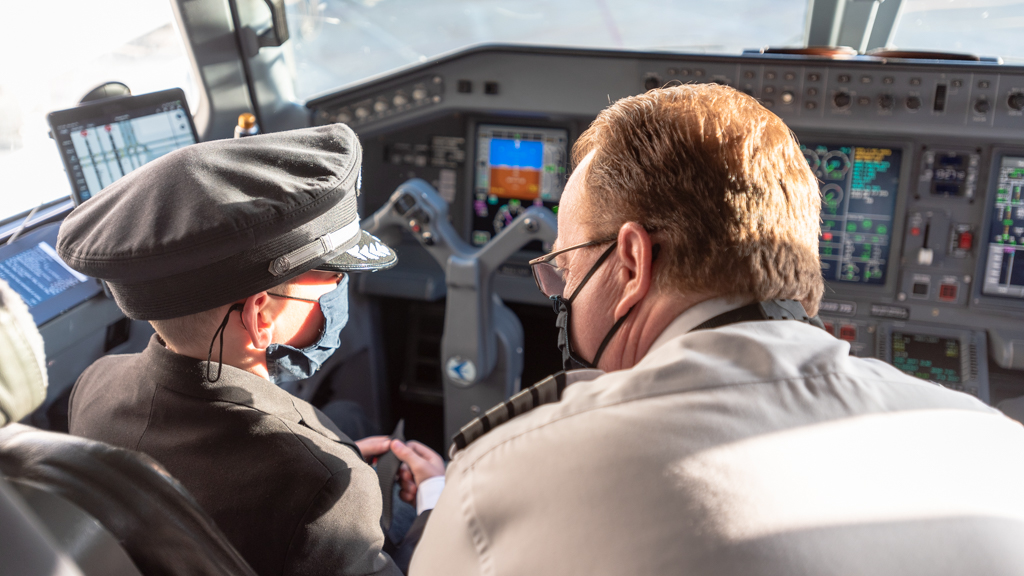 Just like some of our pilots (and many non-revs!), the plan was to spend just a single day – not an overnight – in MCI before returning back to DFW. Before departure, Stephen got to see the flight deck, talk to the pilots and see some pre-flight checks, ask questions and get a real-world feel for everything that goes into piloting aircraft safely for thousands of customers every day.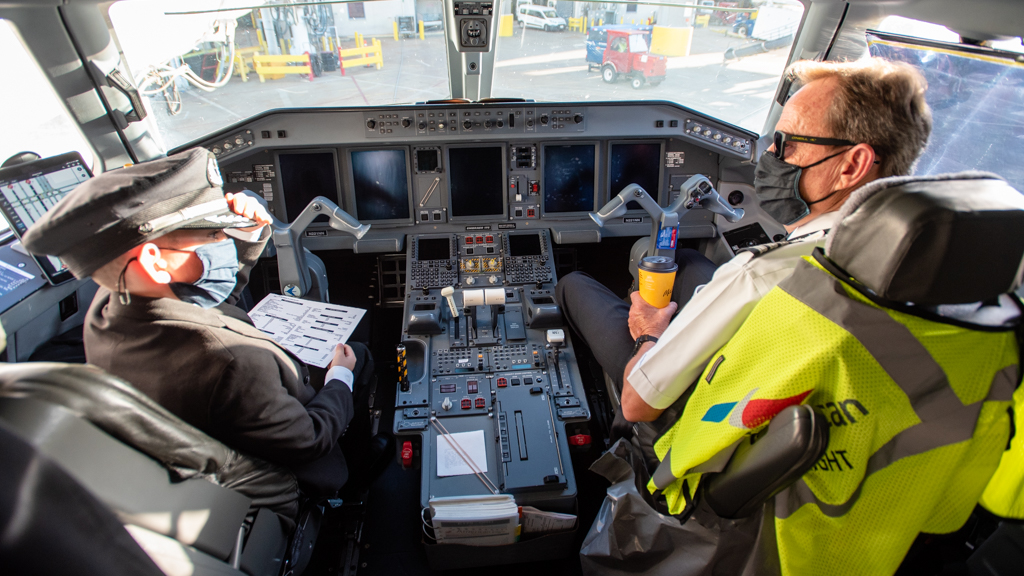 While his time on the flight deck was brief and limited to the boarding process, Stephen enjoyed seeing it all up close. Once in his seat, Stephen pulls out his phone and starts piloting planes again, already planning his next flight.
Happy birthday, Stephen – we look forward to seeing you in the skies soon.
Special thank you goes to Captains Allen Hill and Brad Wickman, Flight Attendants Shauna Donigan and Maritza Colon and DFW Passenger Services Agent Elizabeth Delahanty-Ongom who all helped to make this a very special birthday trip for young Stephen.