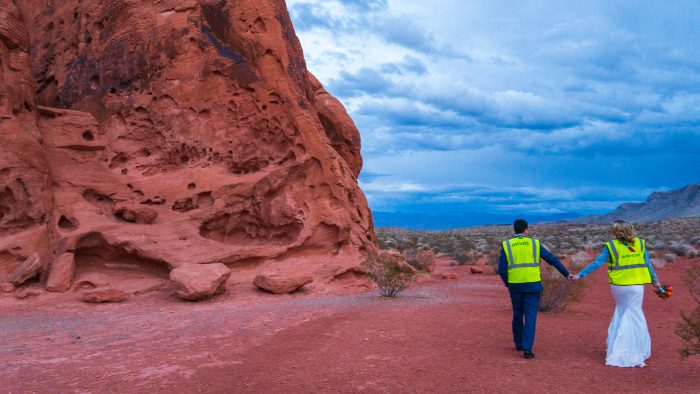 Have you ever seen a dandelion grow in the snow? Somehow that little yellow flower finds the sunlight and spreads its petals to the sky.
Sometimes love can be that way too; determined, head-on, with no regard for obstacles. This, in fact, is the story of how Patty and Geo Perez's love came to flourish during a global pandemic.
They met in 2019 during their Customer Services Agent training at Envoy Headquarters in Irving, TX. Since they didn't work in the same city, they sparked up a long-distance relationship between Killeen, Texas (GRK) and Alexandria, La. (AEX).
For the next two years, they would face a number of devastating hardships that would have ruined any good relationship. First, it was the start of the global pandemic, then Hurricane Laura in July, and finally a once-in-a-lifetime winter storm in February of this year.
It's a miracle that these two weathered so many storms, and finally tied the knot earlier this month in Overton, Nev. Read the Q&A below from Geo and Patty as they recount how they met, what keeps them together and what advice they have for couples navigating hardships.
---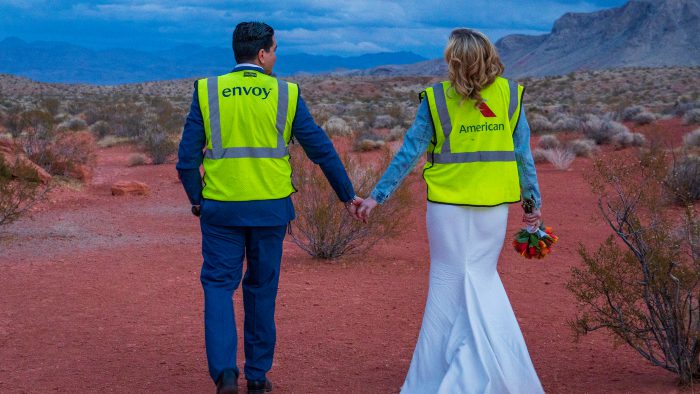 Why did you want to join Envoy and the airline industry?
Patty: I wanted to try and learn something new.
Geo: When I moved from Puerto Rico to Texas, I already had friends that worked in the airline industry and it always seemed like an interesting profession. So it pretty much fell into place.
What is your favorite part about your job?
Patty: Everyday is different. And of course working with aircraft everyday.
Geo: Working with planes and the ground equipment is always fun. The perks that come with the job, like free travel privileges, are a plus, but its working hands-on with these amazing machines that make my job fun.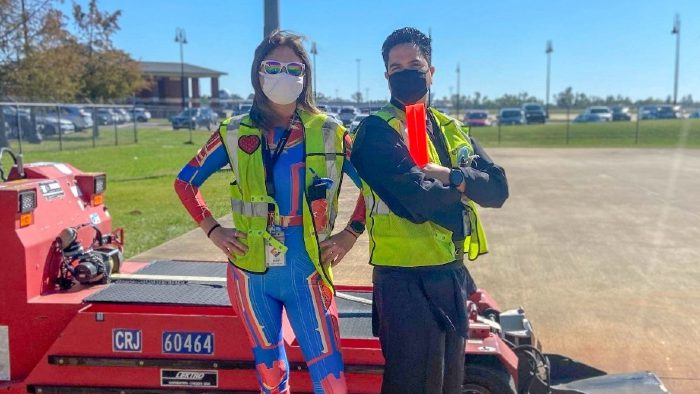 What is your favorite part about working together?
Patty: I love Geo's great work ethic.
Geo: Seeing Patty excel in this career and seeing her happy doing so is my favorite part of working with her.
Was it love at first sight, or did it take some warming up?
Geo: It took a little bit of warming up, after all at the time I wasn't looking for a relationship, so a friendship kind of turned into something else.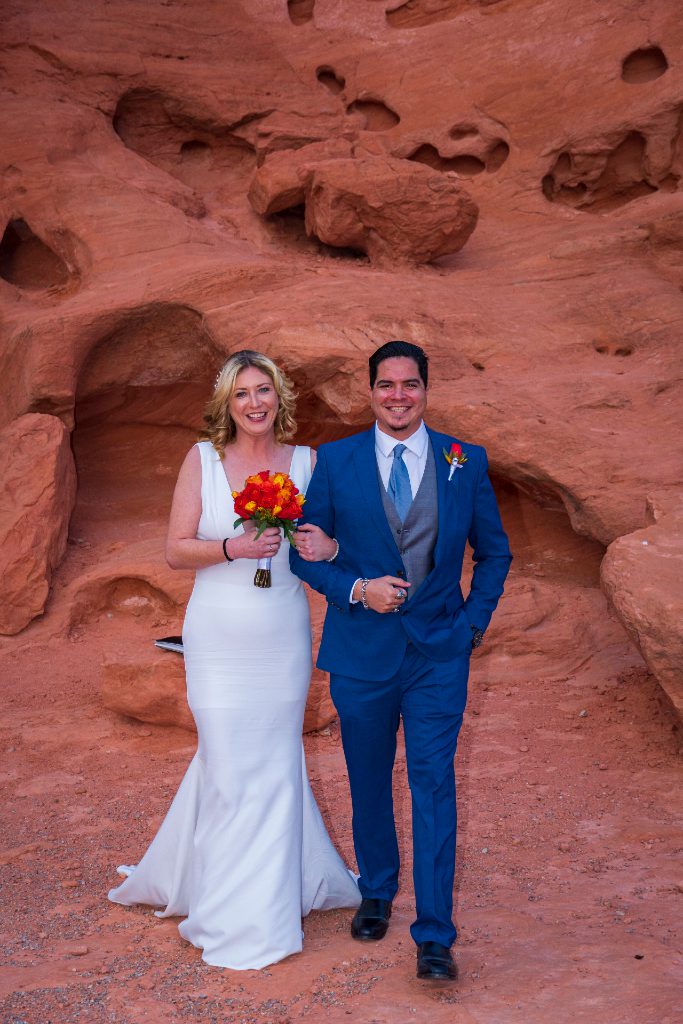 What is it about your relationship that got you all through a tumultuous year that started with a pandemic and resulted in a marriage?
Patty: His favorite word, patience. The one thing the past year taught us is that life is fragile and very short.
Geo: We needed a little bit of patience and perseverance on both our halves. She's a bit more used to getting things done rather quickly, while I tend to mull things over a bit when it comes to life changes. It definitely was something we both had talked about and wanted, so the determination was there.
What advice can you give to couples who face those kinds of adversities?
Patty: Don't give up. Everything will work out in time.
Geo: Follow your intuition. If it's something you want, then pursue it. It may take a little to step out of your comfort zone and it may be challenging at first, but the reward at the end will be worth it.