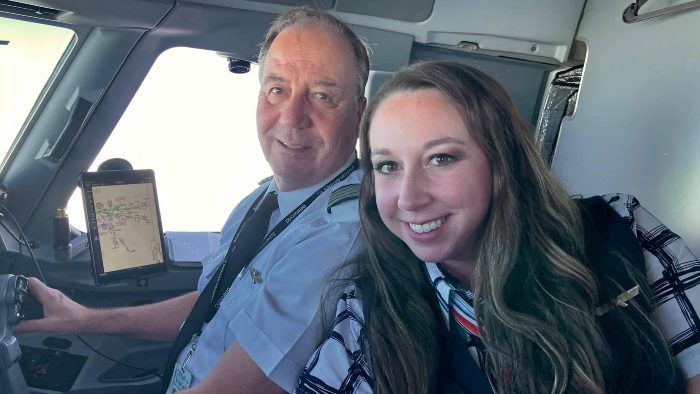 Cover photo: Envoy Captain William Scott and his daughter, Flight Attendant Madison Scott. (Photo courtesy of Madison Scott)
Ever since Madison Scott was a little girl, everything she knew about her father, Envoy Captain William Scott, revolved around airplanes. In fact, aviation has been an integral part of their family history, as Madison's grandfather, Grayson Irving, was an Eastern Airlines pilot and flew the classic DC-3.
To add to the family tradition, Madison's mother, Patricia, is also a pilot and was instructed by William during his early years in aviation.
Madison's passion for airplanes led her to choose a career as a Flight Attendant with Envoy. Working at the same airline, Madison has many opportunities to work with her father on the same flights.
However, this year marks their last time flying together, as William will be retiring from Envoy. Of course, Madison was eager to jump on some of his last flights to commemorate the achievement.
"I had a fabulous three-day trip flying with my dad," Madison said. "We could not have had a more perfect crew for our trips together. Everyone was so kind and generous to my family and me. Plus, they were super fun to work with."
The paw-fect ending to his career
Captain Scott's final flights before retirement turned into a family adventure. Madison's mother was on one of the flights because she was going to pick up a puppy she had wanted for a year.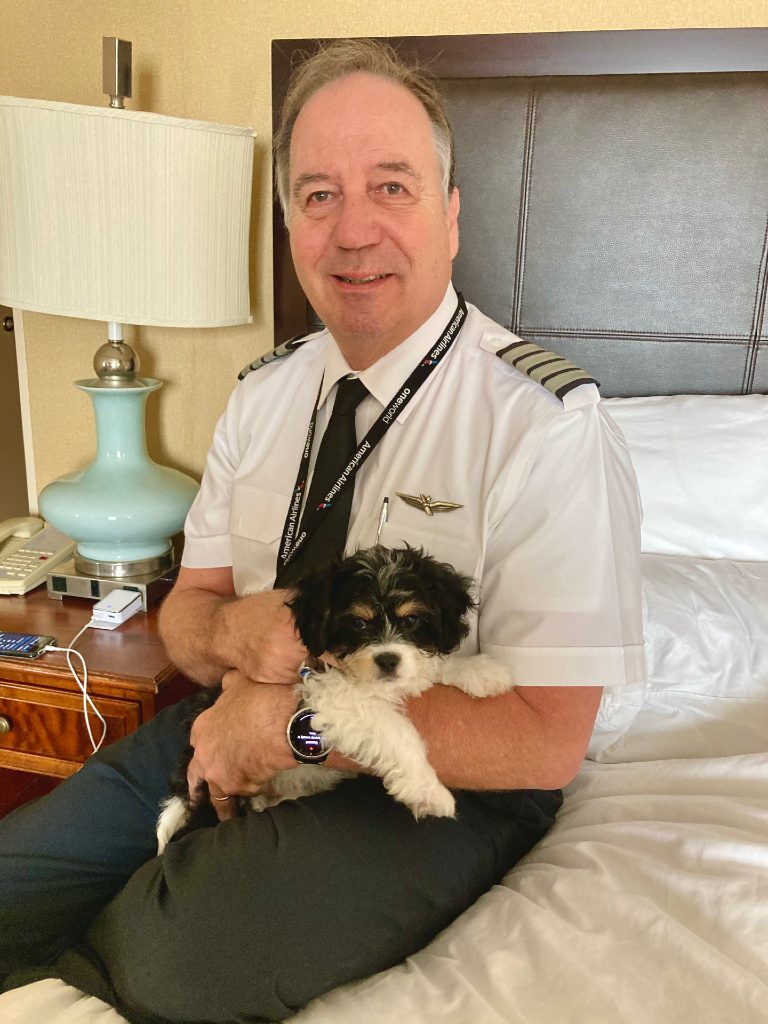 Upon the arrival of his last flight, pilots Mike Gasper, Manuel Caravantes and Joshua Correa did everything they could to make this a special flight.
"They made such a sweet announcement over the PA about my dad," said Madison. "They told passengers my dad was retiring, and this had been his last flight.
She was able to join her father to greet the passengers while leaving the aircraft.
"So many people were kind and told my dad congratulations, 'thank you for all that you do', 'enjoy your next chapter', gave my dad elbow bumps, and a veteran even took off his hat for him," added Madison. "My dad's sweet brown eyes swelled up with tears. I looked at my father and said, 'Dad, you can't cry!' He glanced at me and replied, 'Yes, I can.' I started tearing up as well."
Just like old times
Ever since she can remember, she's been flying with her father – whether it was a quick trip to the next state or a "magic carpet ride" to see the lights during the holiday season.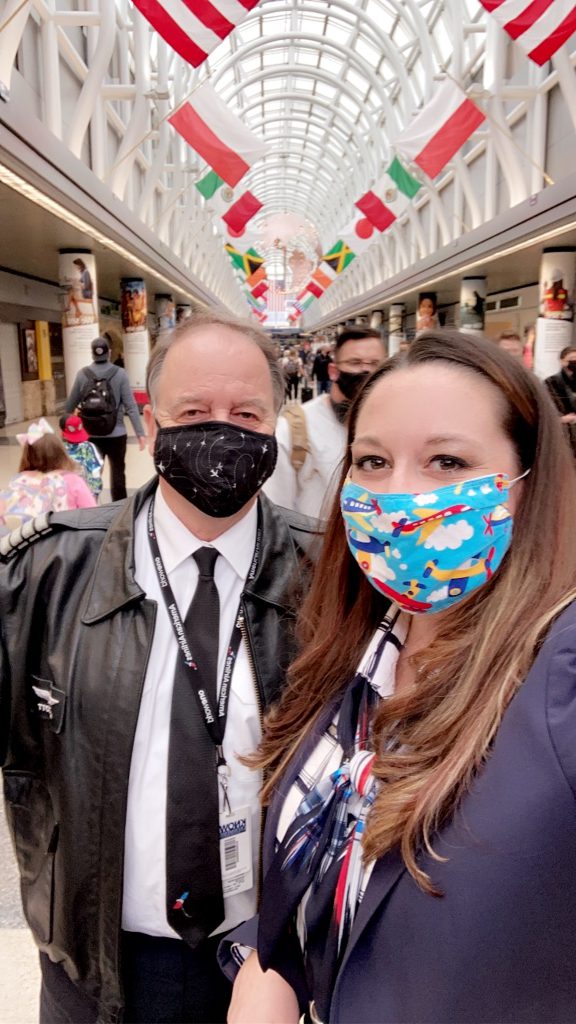 On this trip, they flew to Des Moines, Iowa and had pizza on the overnight flight. They enjoyed this time flying together in their different roles, and she pridefully says that her father's landings were simply perfect.
Madison says her dad has spoiled her with his graceful landings, no matter how large the airplane was. She gave a huge thanks to the crew that joined them and made those trips special.
Most importantly, she wanted to thank the Crew Scheduling team and everyone who was involved in making her dream of flying one last time on her dad's magic carpet come true.
Thank you, Captain William Scott, for many wonderful trips at Envoy. Enjoy your retirement!