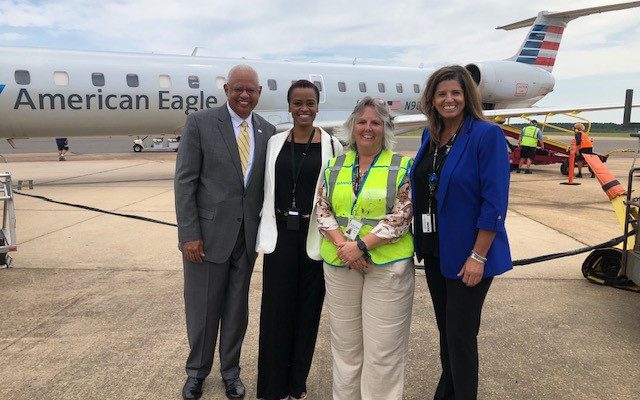 As demand for travel continues to return, customers and airports alike are looking towards the future.
Last week, Texarkana Regional Airport (TXK) did just that, by celebrating the station's 90th anniversary and breaking ground for a brand-new terminal at the airport. American Airlines (as American Eagle) is the only commercial airline that currently serves TXK, with ground handling services provided by Envoy. Because of this close relationship to the station, representatives from both companies, as well as a vintage American Airlines DC3 aircraft all joined together to be part of this event.
"This project is a testament to the vision of airport executives, the Cities of Texarkana [Arkansas and Texas], and all those who have dedicated their time and talents to orchestrate this project," said American Airlines Govt. Affairs Consultant, Dale Morris. "These improvements will play a big part in the economic development of the region by further connecting Texarkana with American's hub in DFW and our global network."
Here's looking towards the future, team TXK!