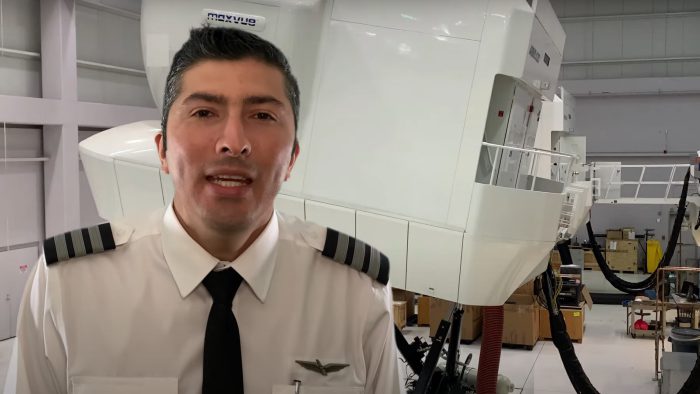 Cover photo: First Officer Hernan Acevedo speaking to the camera in front of a flight simulator. (Screenshot from Hernan's YouTube channel.)
With a penchant for teaching and a passion for aviation, Envoy First Officer Hernan Acevedo is also a prolific movie maker. A native Colombian, Hernan saw a need for Spanish-language videos highlighting the details of becoming a commercial pilot in the U.S.
We had the opportunity to ask Hernan, 38, more about his aviation history, why he chose Envoy and what he hopes to accomplish with his YouTube channel, Aero Hernan. Our conversation is below.
---
What is your position at Envoy?
I started at Envoy two years ago, and I'm currently based in Chicago O'Hare as a First Officer on the Embraer 175. I hold an Airframe & Powerplant license as an aircraft mechanic too, which gives me the opportunity to understand the mechanical aspects of the aircraft.
Day-to-day my responsibilities are to fly the aircraft following all rules and procedures in the safest way possible.
Growing up in Colombia, how did aviation become your dream job?
Since I was really young, I loved the airplanes. I did not have cars to play with, I just had planes and I would paint runways on my terrace of my house.
When I finished grade school, I did not try any other career. I was just focused on somehow becoming a pilot.
When I finally got my pilot's license in Colombia, it was still really difficult to find work as a pilot. So, I kept working as a flight instructor, as a mechanic and a ground instructor in a flight school. Yes, I held three jobs at the same time.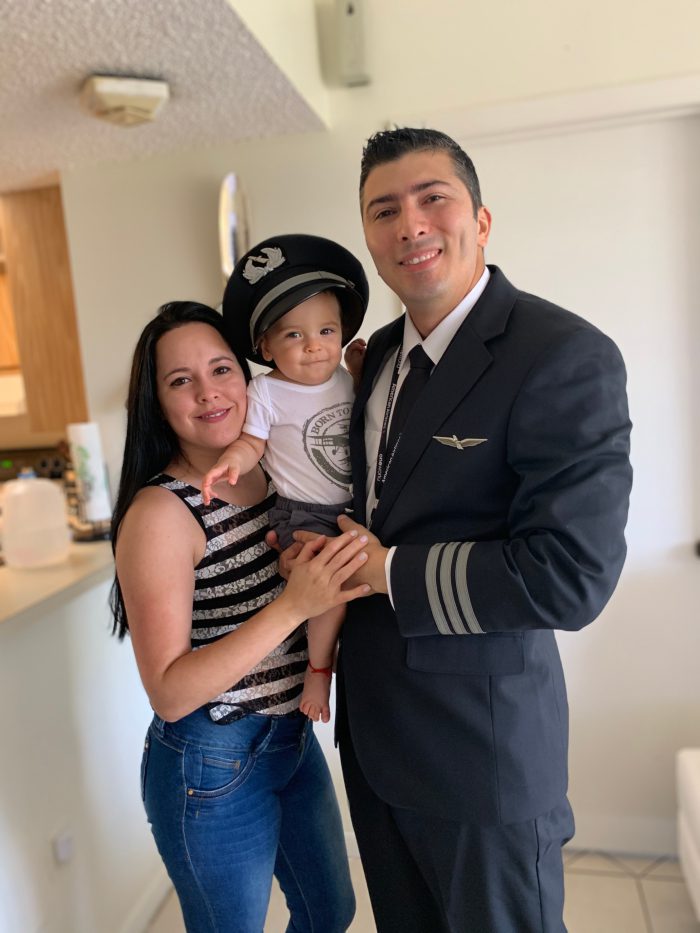 Finally, I got the chance to work in the U.S. thanks to my girlfriend, who is now my wife. I always had seen American Airlines as the "big boss of the sky", so when I realized Envoy was part of the American Airlines Group, I immediately applied.
I even did not try in the other regionals. I was really dreaming to fly for Envoy because I wanted to dress like an American pilot, have their benefits, and wear their wings on my chest.
Why did you start making your videos, and what do you hope to accomplish with them?
I started making these videos for pilots in Latin America who think commercial flying in the U.S. was too difficult. A lot of people loved my first video, so I made more because I love to teach and help people.
I would like to show everyone how amazing the pilot life is, and I want to teach about aviation topics to help them in their career. Most importantly, I want to show in an easy and clear way every system and important aviation topics in Spanish.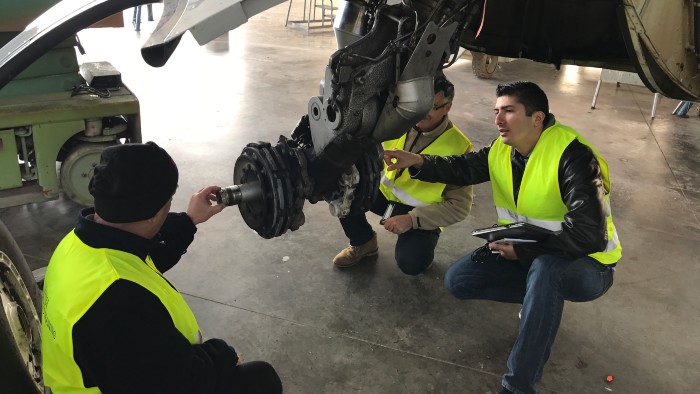 Additionally, I want to motivate people to achieve their goals and their dreams — I do not want anybody to give up. I want to be the person that I needed when I was without help to continue.
In your opinion, why is diversity of employees at Envoy important? Especially when it comes to diversity of languages.
Not only does it help us communicate better with our passengers who speak multiple languages, but it also creates a really nice and dynamic work environment with people from different locations and accents.
Every single person at the company is very important, and everyone plays an important role. We need to work as a team, because together we work better.
I've learned a lot from all types of people from everywhere that I go.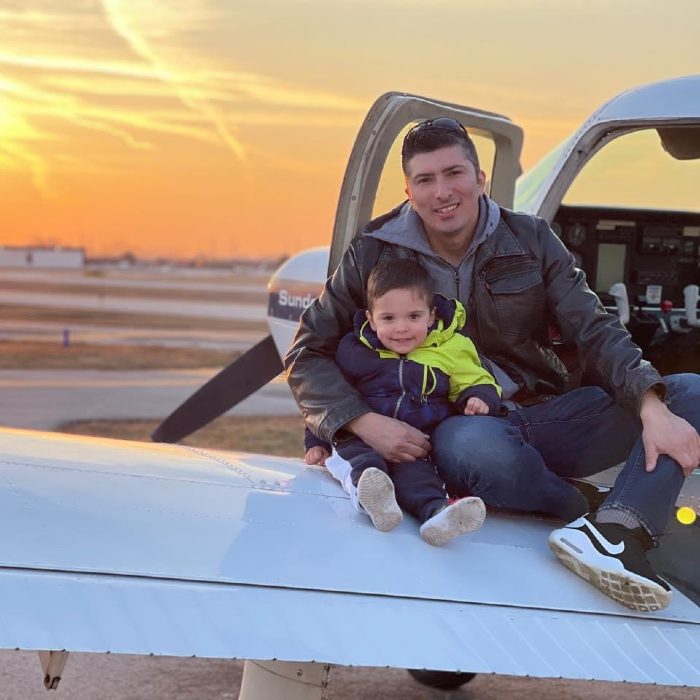 Tell us one surprising fact about you that others may not know.
To be honest, there are sometimes I still do not think this is true, that I am a pilot flying for Envoy and I'll one day be at American Airlines.
I worked extremely hard trying to get this job, and even though I tried many times to convince myself that I need to forget this dream, I never gave up.
That is why I am motivating people, because if I can do it, anyone can do it. They just need to keep working for their dreams.