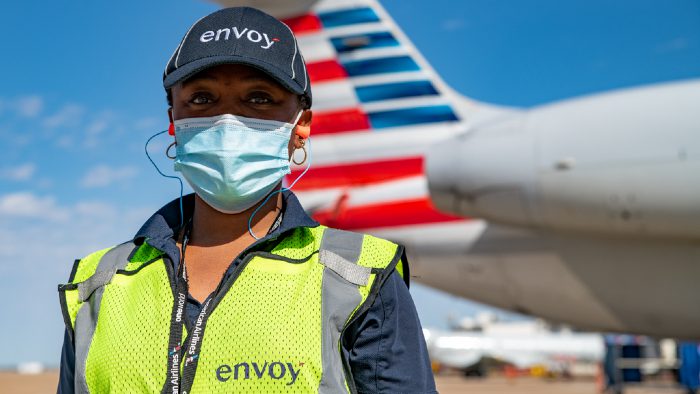 Summer is in full swing and we're amping up our teams on the ramp and in customer service! If you're ready to see the world and join the excitement of the airline industry, you could be eligible for a $1,500 Bonus* as a Fleet Service Clerk or Customer Service Agent.
What's your role?
Fleet Service Clerks (Ramp Agents) — Work outside on the ramp preparing aircraft for arrivals and departures. Lifting and transporting luggage and safely guiding planes.
Customer Service Agents — Work inside the airport at the gate and ticket counter. Assist passengers with luggage, boarding passes, wheelchairs, etc.
Airport Agents (Ramp & Customer Service) — Airport Agent positions are exclusive to our smaller outstations where agents are cross-trained on the ramp and inside the airport.
The Perks.
As a new Envoy Agent or Clerk you'll enjoy flexible schedules, full benefits and amazing travel privileges — the $1,500 Bonus is just that, bonus. Meet new people, see new places and take advantage of the career growth available to all Envoy employees.
Ready to apply?
Visit our job board, search for your desired location, and look for our open Fleet Service Clerk, Customer Service Agent or Airport Agent positions. (Airport Agents are also eligible for the bonus as cross-functional employees on the ramp and in the airport.)
If you have questions or can't find the position on our website, please contact our Recruitment team at envoy.talentservices@aa.com or call 972-374-5200.
Start a new chapter in your life at Envoy — opportunity and the skies await.
*Terms and conditions apply. Check job listing for more details or contact a recruiter.