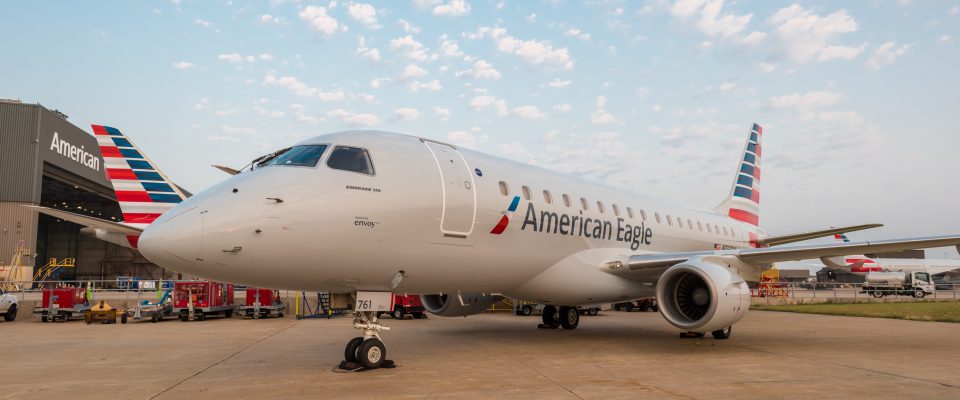 Last week, the first of at least seven Embraer 170 (E170) aircraft to be assigned to Envoy completed conformity checks with the Eagle Aviation Services Inc. (EASI) team in Abilene (ABI) and ferried to our Dallas/Fort Worth (DFW) hub ready for revenue service.
"A lot of hard work from across our airline went into adding this new E170 fleet type to Envoy's operating certificate," said Envoy Senior Vice President, Air Operations, Dee Temples. "This continued growth not only demonstrates American's faith in our operation, but is a testament to the hard work our teams across the system continue to do every day for the thousands of customers who travel with us."
Our first E170 will remain in DFW before moving to Chicago (ORD) later this month. The aircraft begins scheduled revenue service out of ORD on Sept. 8.