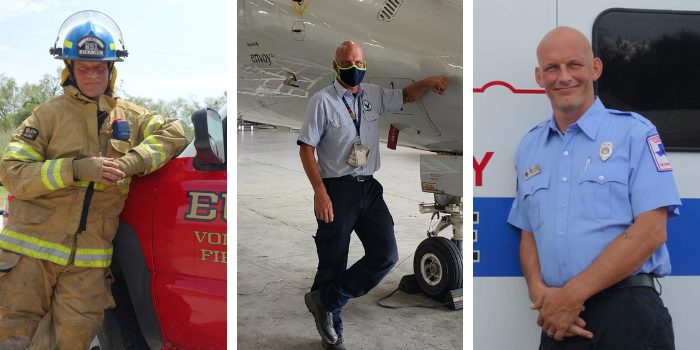 At Envoy, we have the privilege and honor to have so many first responders in our company who, on a day like Patriot Day, are close to everyone's hearts for their selfless heroism. Some are current and former police officers, paramedics, emergency medical technicians and firefighters — many of them volunteers.
In Abilene, TX, Roy Galinak wears the hats of three very important people: fire chief, EMT and aircraft mechanic. For him, the importance of this weekend has many meanings.
"As an airline employee, the pain was immense to see such despair for my fellow airline family," Roy said. "As a first responder, it makes me proud to be a part of that brother and sisterhood where we have each other's backs."
Give back to where you live at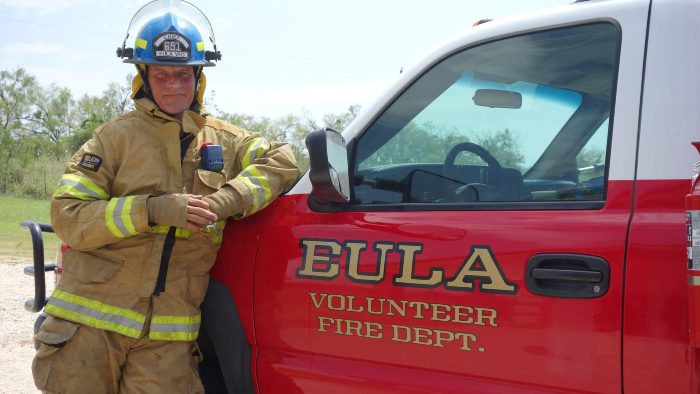 Roy began volunteering for the Eula County Fire Department in 2009, 11 years after joining Envoy as an Aircraft Maintenance Technician at the Eagle Aviation Services Inc. (EASI) maintenance hangar in Abilene. A few months of putting out fires and serving the community, and Roy wanted to expand to emergency medical services.
"After living and working in Abilene for more than ten years, I felt it was time to give back to my community," said Roy.
Roy has been a certified EMT since 2009 and is now the Fire Chief in Eula County. However, there's even more work to be done at his day job.
When your number gets called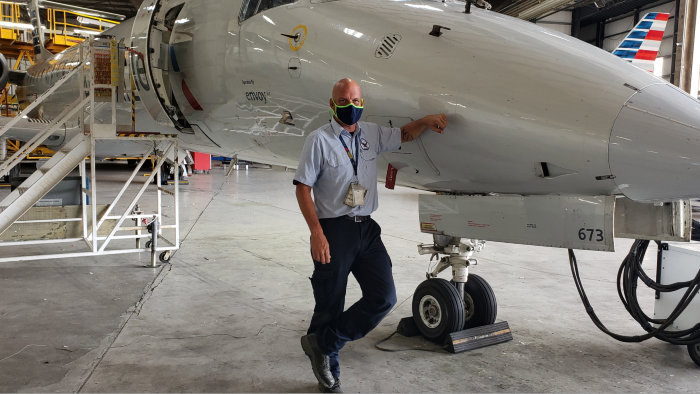 At 44 years old, Roy has worked with Envoy since 1998, advanced from AMT to Crew chief, and now is a Quality Control Inspector.
"I pull double and triple duty in my time away from EASI," Roy said. "Sometimes I will get off work, get home and the pager will go off calling me to a fire. When I get done with that call, I get paged to be the EMT in the back of the ambulance taking a patient to the hospital. The next morning, I am at work at EASI ready for another day."
Thankfully, Roy said, that this scenario doesn't happen every day living in a rural county, but he's always prepared for anything and everything — as first responders are want to do.
That readiness doesn't go away when Roy is working at the hangar either. He said that any challenges fixing an aircraft is a "walk in the park" compared to saving lives as a first responder.
"Rarely am I asked to put my life on the line as an aircraft mechanic," Roy said. "Stressful situations do not arise very often at EASI, but when they do, I am usually cool, calm, and levelheaded when working toward a solution."
Thank a first responder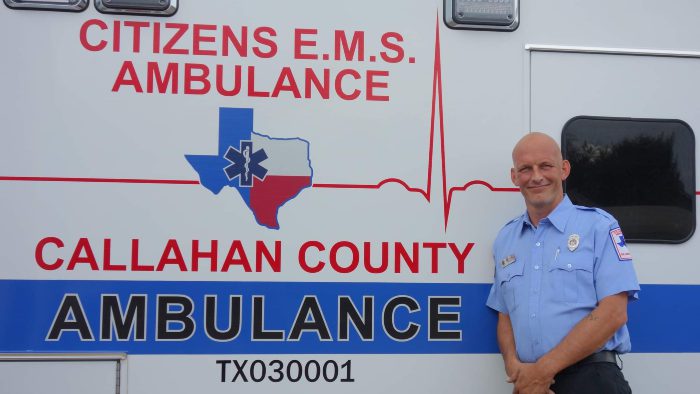 On Patriot Day, Roy said it's important to remember that many working among us have been first responders, and to return the favor no matter how small compared to their heroics.
"No one at our fire department gets paid, so any donation goes a long way," he said. "As Fire Chief, I wish I could buy a steak dinner for all my firefighters to pay them back for their hard work. But anything as small as a pack of water bottles can be helpful."
So, this weekend, thank a first responder and let them know what their contributions to our communities mean to you. At Envoy, we'd like to give our deepest gratitude for the compassion and courage of all our Envoy first responders — thank you!
All photos courtesy of Roy Galinak.