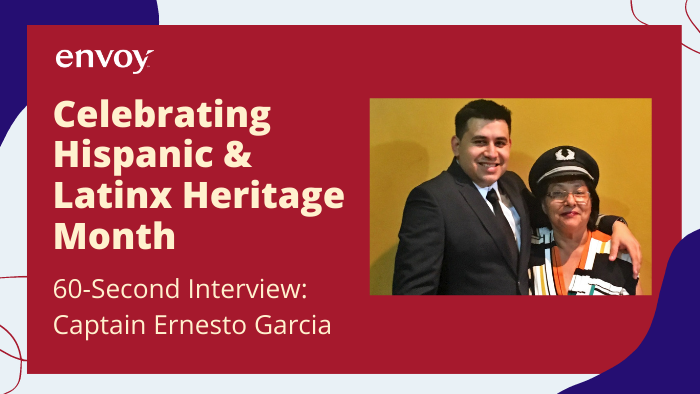 Hispanic & Latinx Heritage Month not only celebrates the rich history and culture of Hispanic and Latinx people all over the world, but it also looks toward the future for the next generation of powerful leaders.
In this very special interview, we met with Captain Ernesto Garcia to discuss his journey to Envoy from Nicaragua and how he and his family embrace their traditions and culture.
"I came to this country with my wife, two bags and a dream."
What is your background and how did you become a pilot for Envoy?
I am 35 years old, born and raised in Diariamba, Nicaragua, which is located 40 miles south of the capital Managua. When I moved to the U.S., I came to Miami, Florida where I studied English as a second language at Miami-Dade College.
I came to this amazing country with the dream of becoming an airline pilot; more specifically, to become an American Airlines pilot. Since I was a little kid, I always wanted to become a pilot, but there were no opportunities to become one in Nicaragua.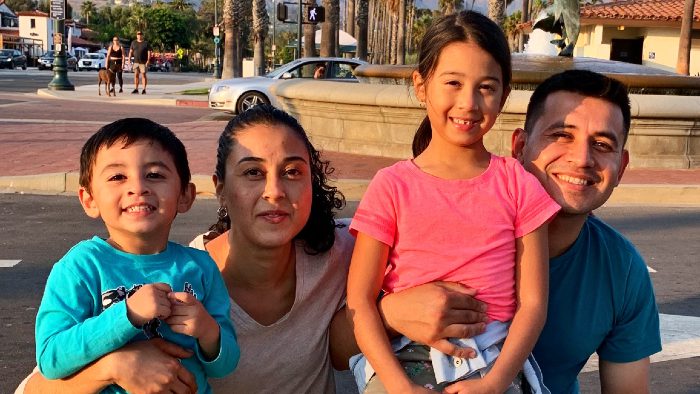 So, I came with my wife, two bags, the help of God, and a big dream. I started my aviation studies at ATP flight school, worked as a Certified Flight Instructor for about two years and flew privately on the side before coming to Envoy.
I've been at Envoy since June 2016. I am currently based out of Dallas-Fort Worth flying the Embraer 175, while also working as Line Check Airman to help train upcoming pilots.
What has been your biggest challenge as a pilot?
The challenges I faced becoming a Pilot was Aviation English. It was very difficult for me to communicate on the radios with ATC but I studied hard and overcame that obstacle.
Home is where your stomach is
What is a tradition that you cherish from your cultural upbringing?
I still enjoy a lot of traditional Nicaraguan food, like Gallo Pinto, which is a combination of rice and beans. In December, we make nacatamales in my house, as well as rosquillas, which is a traditional cookie.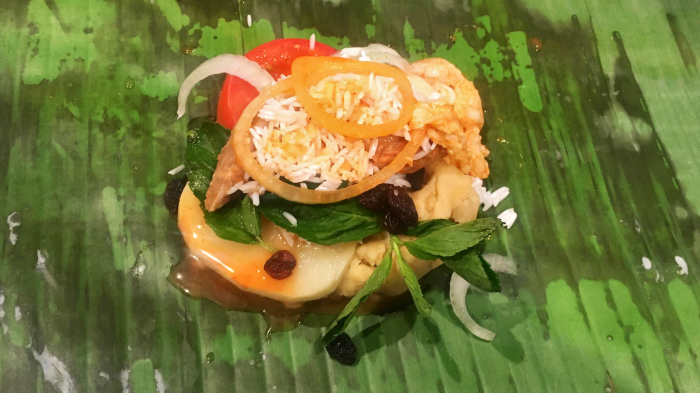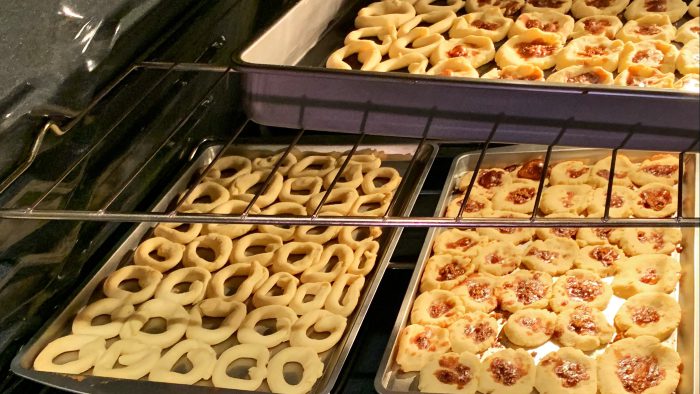 I teach my kids, who were born in the U.S., about Nicaraguan food and culture so they know their parents tradition and backgrounds.
Who has had the biggest influence in your life?
On this journey, God has been my helper everywhere I go and in everything I do. My wife has been an amazing woman supporting me all the time during this process. My mom has also supported me, and she is currently still living in Nicaragua.
What would you love for others to understand about being Hispanic/LatinX?
Our culture is a very friendly one. We work very hard, like to have parties and reunions with family and friends, we treat every person with respect and we are a community that likes to help others.
---
Interested in becoming a pilot just like Captain Garcia? Join the team!
Cover photo: Captain Ernesto Garcia with his mother. Photo courtesy of Ernesto Garcia.