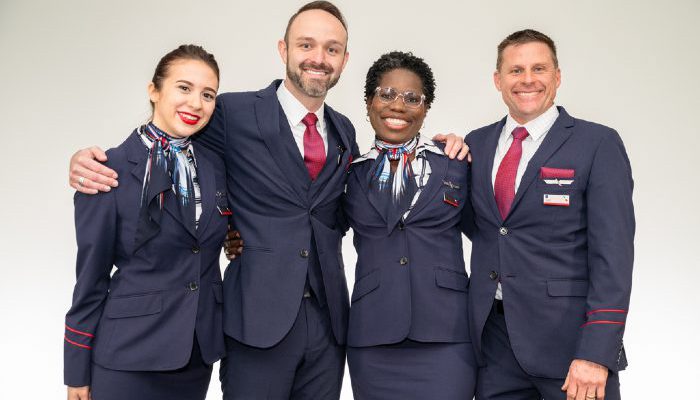 Flight Attendants who join Envoy can now earn $2,000 in bonuses! During your 30-day training, you'll receive $1,000 and then another $1,000 at your graduation for committing to one year of service.
Ready to earn your wings and fly? Apply here.
At Envoy, the largest regional carrier for American Airlines, we take pride in our customer service, safety and community. Join Envoy as a Flight Attendant and enjoy health & retirement benefits, preferred bases and unlimited travel to anywhere in the American Airlines global network.
You're the "face of the company". As an Envoy Flight Attendant, your smile, attention to detail, and commitment to elevating the customer's experience make all the difference. Using teamwork and the ability to think quick on your feet, you'll be responsible for ensuring a smooth and safe ride for thousands of passengers.
The airline industry is fast-paced and exhilarating, and with a Flight Attendant career at Envoy, the sky's the limit. Take advantage of the many leadership opportunities to enhance your professional journey and take the next step in your aviation career.
It's time for takeoff. If you're interested in joining Envoy as a Flight Attendant and want to know more about eligibility for our $2,000 bonus, contact us at envoy.fa.recruitment@aa.com or 972-374-5215.
---
Cover photo taken pre-pandemic.