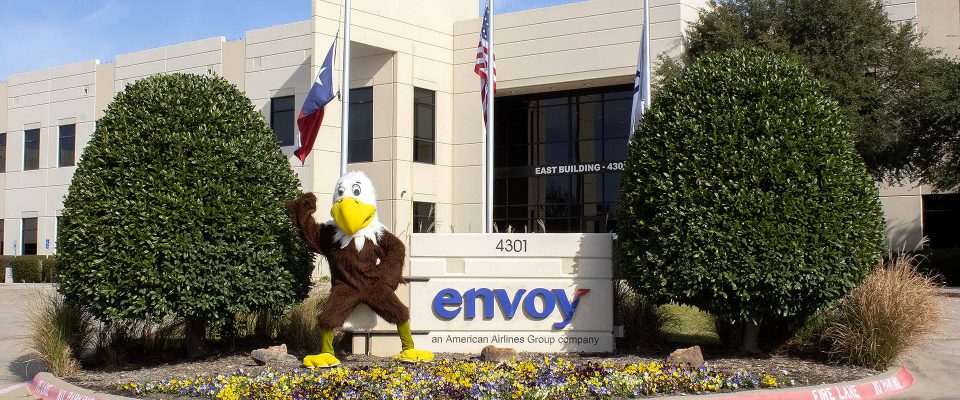 As the year comes to a close, we reflect back on all that 2021 has brought to Envoy and celebrate our collective achievements as a team. This year was particularly special, not only because we welcomed a new fleet type – The Embraer 170 – to the flock, but we also had the opportunity to honor our rich history with a special edition E170 with an American Eagle Heritage Livery.
With the help of AirlineGeeks.com, this retro aircraft was introduced on National Aviation Day and has since evoked some major Eagle nostalgia for us all. It's with that same wistful spirit that we take this moment to remember where we came from and revel in our Eagle heritage.
The evolution of American Eagle
American Eagle commenced service on November 1, 1984, with a flight from Fayetteville, Arkansas, to Dallas/Fort Worth International Airport (DFW). This flight was operated by Metroflight Airlines, using a Convair 580 turboprop aircraft. From 1984 – 1998, various independent and wholly-owned carriers operated flights under the American Eagle brand umbrella.
On May 15, 1998, Flagship Airlines and Wings West were merged into Simmons Airlines, with the new entity given the name American Eagle Airlines, Inc. This wholly-owned subsidiary was Envoy's predecessor and provided 90% of AA's codeshare commuter flying, while the other AA commuter flights operated as American Connection from 2001. As of 2013 to present day, American Eagle is once again the branding umbrella for all AA codeshare commuter flights.
The OG Eagle
Relics from our Eagle past can be found today in almost every aspect of the Envoy operation. From old Eagle branded equipment, to the conference rooms at our headquarters building, named after the other carriers who have flown under the American Eagle name – We even still have the old "RJ" the Eagle mascot!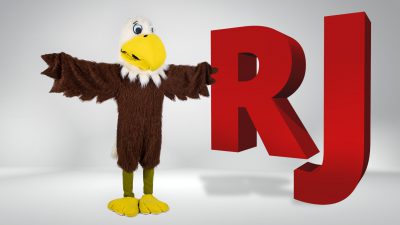 "RJ" was originally created in 1997 by Dan Garton (American Eagle President 1995-1998 / 2010-2014) when the first regional jets were ordered. The mascot costume was meant to boost morale at company events, such as flight inaugurals, and several different executives were tasked with assuming the identity of RJ. With the return of the heritage livery, it only seemed right that we also revive our old friend, RJ.
Envoy as we know it
On January 15, 2014, it was announced that American Eagle Airlines would change its name to Envoy Air to distinguish the company from the American Eagle brand, under which several carriers operate regional flight service for American. The name change took effect on April 15 of that year and the rest, as they say, is history.
Today, we're hiring hundreds of employees across all work groups to support our ever-growing operation. Interested in being apart of our team? Click here to learn more.