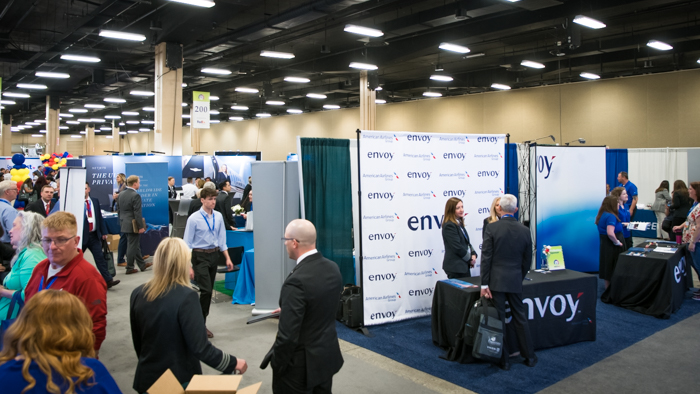 Inspiration and support — the two most common themes weaving throughout the Women in Aviation International (WAI) Conference. It seemed like every aviator, from one walk of life to the next, was relishing the moment of being surrounded by so many others like them.
Envoy's presence at the conference can be seen in a multitude of ways. While we were there to network and recruit highly qualified talent to the company, we were also there to support future aviators through sponsoring pilot and aircraft mechanic scholarships.
At the conference, and even within Envoy itself, there are so many people at different stages in their careers. Through our scholarships, cadet programs and mentorships, we're able to create the support and resources young aviators will need to navigate their unique career paths.
Let's hear from some amazing women we met during this year's conference, and learn more about their current place in aviation, their inspirations and why organizational support is important to them. In our second of three installments, we'll speak to an Envoy Captain who received a job offer from American at the WAI conference!
Arianna Harris, 27 — Envoy Captain, Embraer 175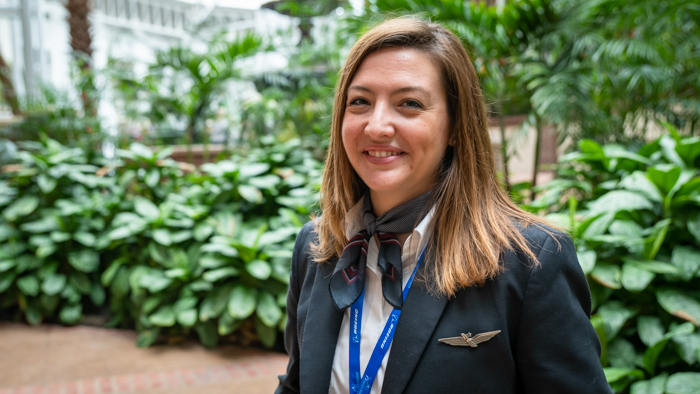 Growing up in Turin, Italy, Arianna said the idea of becoming an American Airlines pilot was not even a thought that crossed anyone's mind. Yet, since she was a little girl, that's all she dreamed about.
"People laughed at me when I said I wanted to become an airline pilot," Arianna said. "Well, I never grew out of it and look at me now!"
Arianna became closer than ever to making that dream come true when she was given a conditional job offer with American Airlines at the conference. Something she said wouldn't be possible without persistence.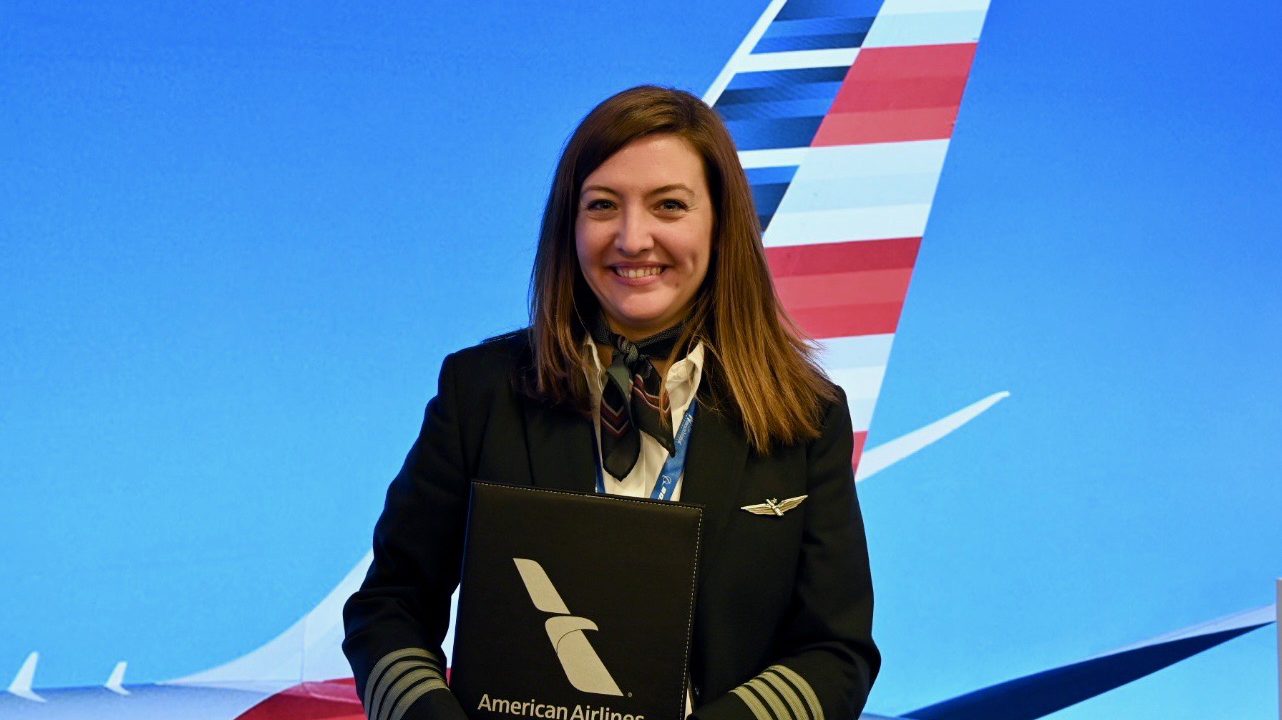 "My advice for any young girl out there is to realize that anything you want to do is possible," Arianna said. "You just have to be persistent and don't be afraid to fail."
With a giant smile on her face, Arianna looks around at all the "amazing" women at the conference networking and getting new jobs of their own.
"Being here, it's incredible to see how many women aviators there are," she said. "We're strong in numbers, and play key roles all throughout the airline industry not just pilots."
Congratulations, Captain Harris! Blue skies and tailwinds at American!
Cover photo: Exhibit Hall at the Women in Aviation International Conference.