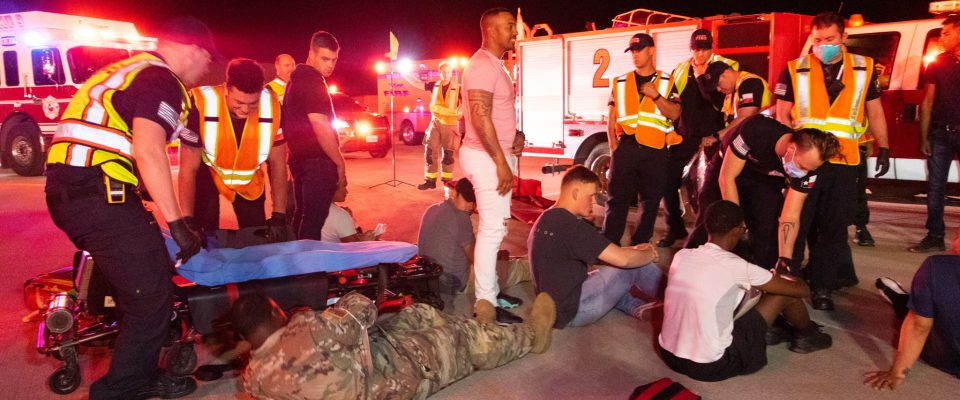 Earlier this year, the Envoy team at Killeen-Fort Hood Regional Airport (GRK) took part in a joint emergency drill with the City of Killeen and Fort Hood. The drill was a community effort, including participants from the Robert Gray Army Airfield ARFF, US Army Military Police, Killeen Fire Dept, Killeen Police Dept, Killeen-Fort Hood Regional Airport, TSA, and local soldiers from 2-7 CAV. A special thank you to GRK Customer Services Agent Krystalle Wright for coordinating with her husband's Army unit to recruit participating volunteers.
The GRK team utilized this exercise as an opportunity to perform their semi-annual emergency drill in real-world conditions. This learning experience will give them experience leading up to the full-scale aviation exercise happening on base in 2024. Way to go, team GRK!
More photos available on Facebook.