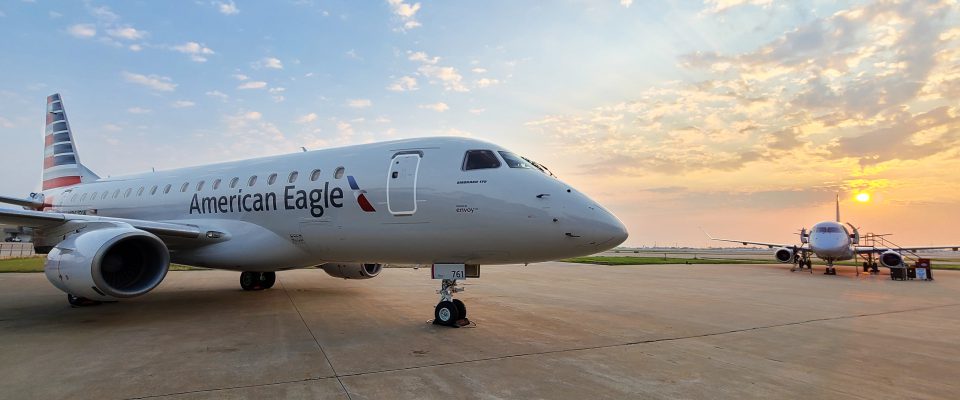 We're pleased to share that American Airlines Group will add 15 Embraer 170 (E170) aircraft and assign them to Envoy starting in November. These aircraft are in addition to the three new Embraer E175 deliveries previously announced.
"We are investing in our people, growing our large regional jet fleet, and continuing to hire the best of the best," said Envoy President & CEO Pedro Fábregas. "These three key measures lay the foundation for Envoy's future and our position within AAG."
The Company's broader goal is to gradually replace all Embraer 145 (E145) aircraft and focus exclusively on our large regional jet (E170/E175) operation over time. We are planning to transfer 15 E145s to Piedmont. The E170 and E175 constitute a single fleet type from an operational perspective and this move will allow us to simplify everything from training, to supply chain, operations and more.  Today's announcement will increase Envoy's large regional jet fleet to 101 E175s and 27 E170s.
"We are pleased with the E170 and its position in our fleet," adds Envoy Senior Vice President, Air Operations, Dee Temples. "The E170's spacious first-class cabin matches that of the larger E175, and two-class regional service has proven to be extremely popular with customers. Additionally, being able to operate the E170 and E175 with the same flight crews gives us a lot of flexibility and efficiency. This is a key part of our evolution from a four fleet type airline 14 years ago to a single fleet type in the near future."
Envoy plays an important role in American's regional operation, operating almost a third of all American Eagle-branded regional flights. We're committed to evolving our company to help American succeed in its broader network goals.