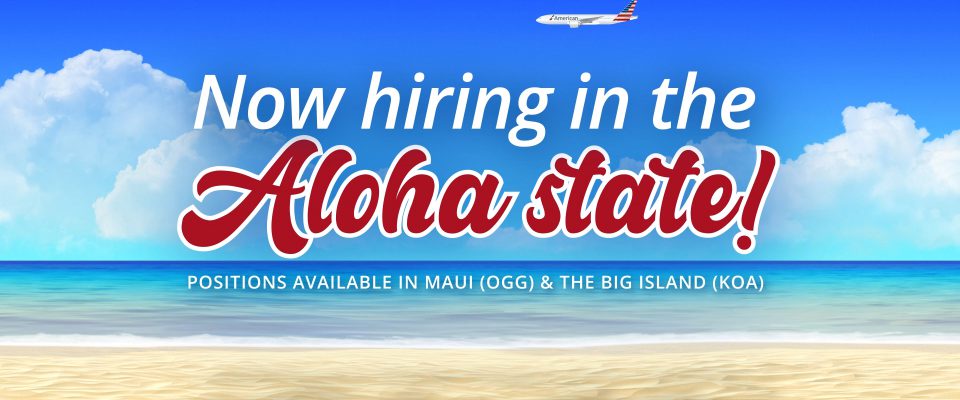 We're pleased to announce that American has awarded Envoy two new ground handling contracts in the State of Hawaii – Kona (KOA) (also known as "the big island") and Maui (OGG). Envoy ground handling operations are expected to start in October and we're now accepting applications for new hires and transfers.
"We're pleased that American has trusted Envoy to perform above- and below-the-wing work at these two locations" said Envoy Senior Vice President, Customer Services, John Jaynes. "Envoy team members provide some of the best service in the business, and we're excited for the opportunity to serve customers in the aloha state."
Interested in working with Envoy in Hawaii? Visit the Careers page of envoyair.com to learn more and apply!
<< Click here to view open positions in Kona >>