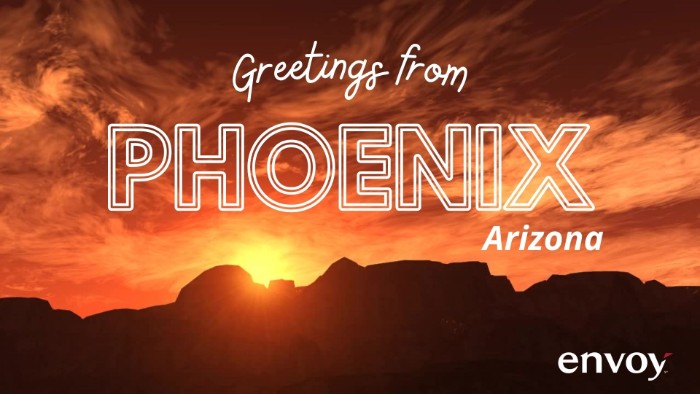 To support increased Envoy regional flying out of American's Phoenix Sky Harbor International Airport (PHX) hub, we're pleased to announce a new Crew and Line Maintenance base at PHX.
"The Embraer 175 is a premium regional aircraft for customers traveling to destinations across North America and we're pleased that American has selected Envoy to operate more E175 flights out of its Phoenix hub," said Envoy Senior Vice President, Air Operations, Dee Temples.
This announcement makes PHX Envoy's fourth crew base, joining Dallas-Fort Worth (DFW), Miami (MIA) and Chicago (ORD), and Envoy's 11th Maintenance base, joining Abilene (ABI), Austin (AUS), Columbus (CMH), DFW, Little Rock (LIT), MIA, Marquette (MQT), ORD, Springfield (SGF) and Northwest Arkansas (XNA).
"Establishing a new base is not just a milestone achievement for Envoy, but also a commitment to our current and future employees who call Arizona, California and other west coast states home," added Dee. "Phoenix is a location that complements our network and ensures that we continue to attract and hire the best of the best pilots, flight attendants and mechanics to Envoy."
We'll share more information about our new crew and maintenance base soon.