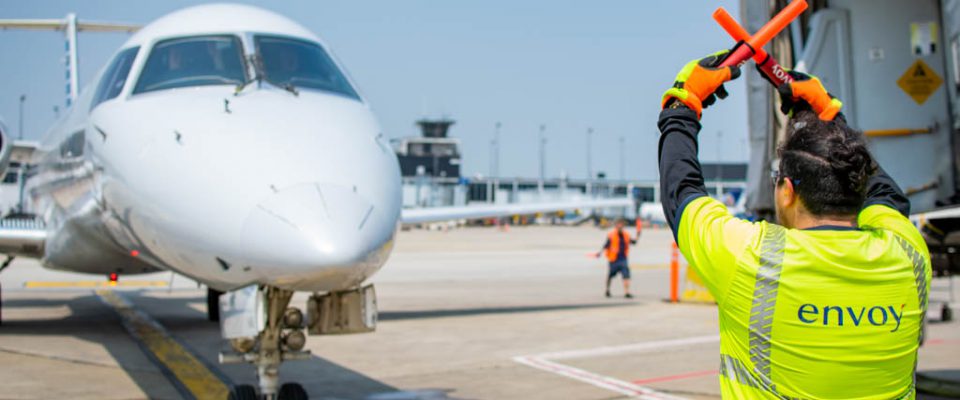 We're pleased to share that American has awarded Envoy an expanded scope of work at Greensboro Piedmont Triad International Airport (GSO). Envoy currently provides above-the-wing Customer Services at GSO, and this new agreement adds below-the-wing ground handling work and Baggage Support Office (BSO) services.
"American continues to recognize Envoy's high-quality ground handling services, and we're pleased to expand our scope of work at Greensboro," said Envoy Senior Vice President, Customer Services, John Jaynes. "Agreements such as this allows Envoy to continue to grow and provide jobs for the communities and customers that we serve."
Interested in working with Envoy in Greensboro? We're now accepting applications for both Ramp and Customer Service Agents. Click here to learn more and apply.