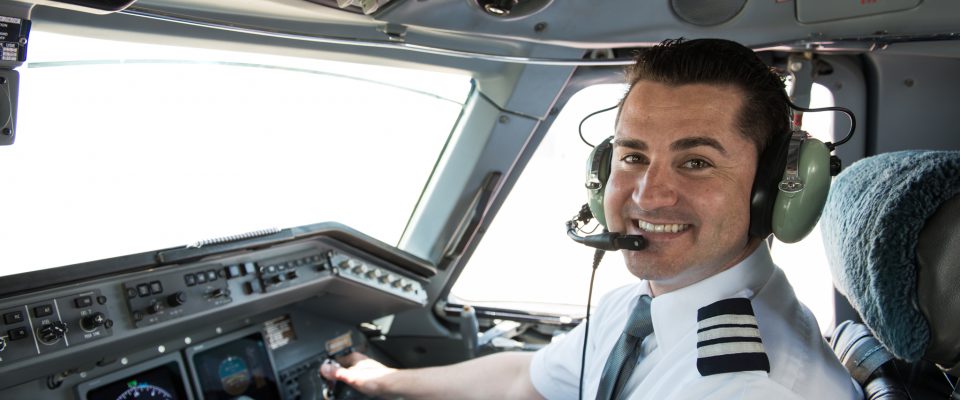 Effective immediately, Envoy Air Inc. becomes a leader in the regional airline industry for pilot compensation, nearly doubling the starting pilot pay to $37.90 per hour. This means that Envoy First Officers can earn $58,000 or more in their first year on the job.
"The competition for qualified pilots is intense and our ability to attract new pilots to Envoy is key to our continued success," said Captain Ric Wilson, Vice President Flight Operations. "I'm excited to announce the bold steps that Envoy is taking to attract and retain pilots and position our airline as a leader in the regional industry."
Envoy will increase starting pay for new hire pilots from $25.84 to $37.90, effectively beginning our new hires at Step 3 of the existing pilot pay scale. Combined with an up to $20,000 signing bonus and a $20,000 First Officer retention bonus paid following one year of service, Envoy First Officers' earning potential ranks at the top of the industry.
"We project that a pilot hired today will upgrade to Envoy Captain in less than three years," added Wilson. "And with our industry-leading flow-through program, they can enter training at American Airlines in just over five years from hire."
As a wholly owned subsidiary, Envoy offers guaranteed flow-through to American Airlines without ever having to interview again or compete with the thousands of pilots who apply to American every year. Envoy pilots make up half of every American Airlines new hire class – nearly two thirds of American new hires since 2010 came from Envoy.
"Simply put, Envoy is the best place to start your commercial airline pilot career," said Wilson. "From outstanding first year pay and substantial signing bonus, to a growing fleet of 76-seat Embraer 175 aircraft, shared bases with American in Dallas/Fort Worth and Chicago and a generous commuting policy, our pilots' quality of life and career prospects are outstanding."
Contact EnvoyPilotRecruitment@aa.com or call (972) 374-5607 for details – and apply today!