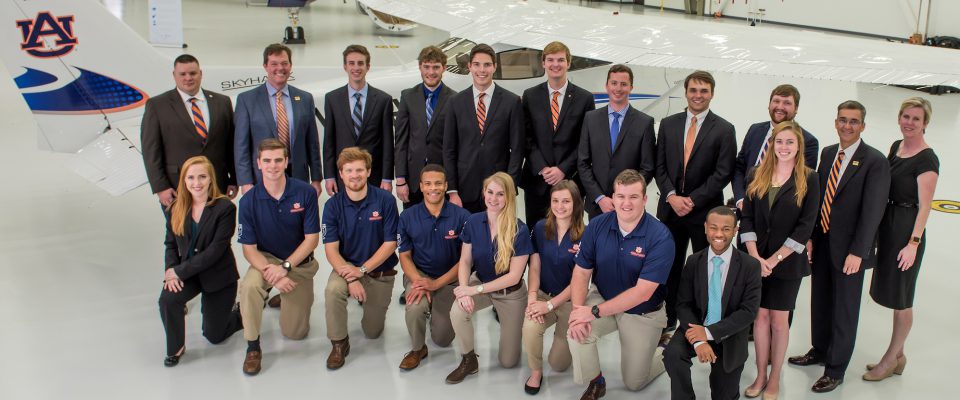 Auburn University aviation students love flying—especially on a school day field trip to Textron Aviation headquarters in Wichita (ICT), where they were recently presented with a brand new Cessna Skyhawk aircraft as part of Cessna's Top Hawk program.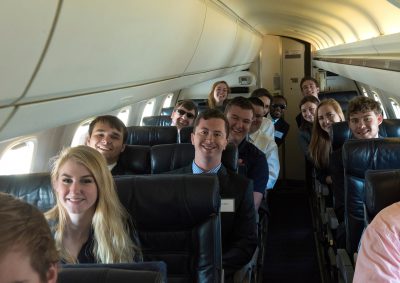 Every year, the Top Hawk program selects top university aviation schools to donate use of the world's most popular trainer, the Cessna Skyhawk. Universities selected to participate receive a factory new, custom branded Cessna Skyhawk to use for the duration of the six month program to promote aviation at air shows, aviation contests, and recruiting events.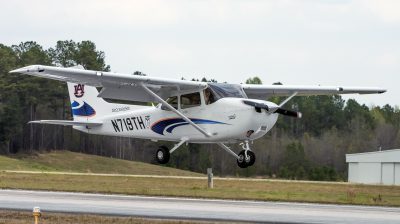 Seventeen students along with Auburn University Aviation Center personnel were treated to a special Envoy E140 charter for the occasion, flown by Captain Jessica Hines and Auburn Alumni, First Officer Bryan Kingston. The group traveled from Auburn University Regional Airport to Kansas for the day, for this special event. After a tour of Textron Aviation's Cessna manufacturing facility, Auburn junior Hampton McDonald and recent graduate Ashley Tucker took the controls of the Auburn-logoed Skyhawk and piloted it six hours back to Auburn, while the other students returned with the Envoy charter.
Congrats to our partners, Auburn Aviation on their new Cessna SkyHawk!
Click here to read out more about our partner schools and the Envoy Cadet Program.