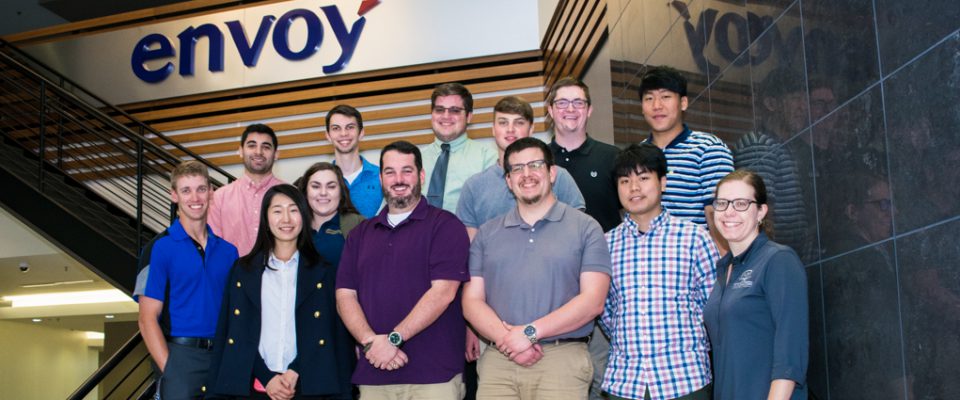 On Thursday, April 27, twelve students from Envoy Partner School LeTourneau University's (LETU) aviation program paid a visit to Envoy Headquarters, American Airlines Training Center and the C.R. Smith Museum. The tour also included an up-close look at American's Integrated Operations Center where students were allowed to learn the day-to-day duties of their job.
Led by Envoy First Officer and Pilot Recruiter John Colquitt, the LETU students began with a tour of Envoy's Systems Operations Control to learn about the intricate and valuable work done by Envoy dispatchers and crew schedulers. Next, the students had a chance to see Envoy training facilities, which included the Embraer 145 cabin trainer and mock flight decks.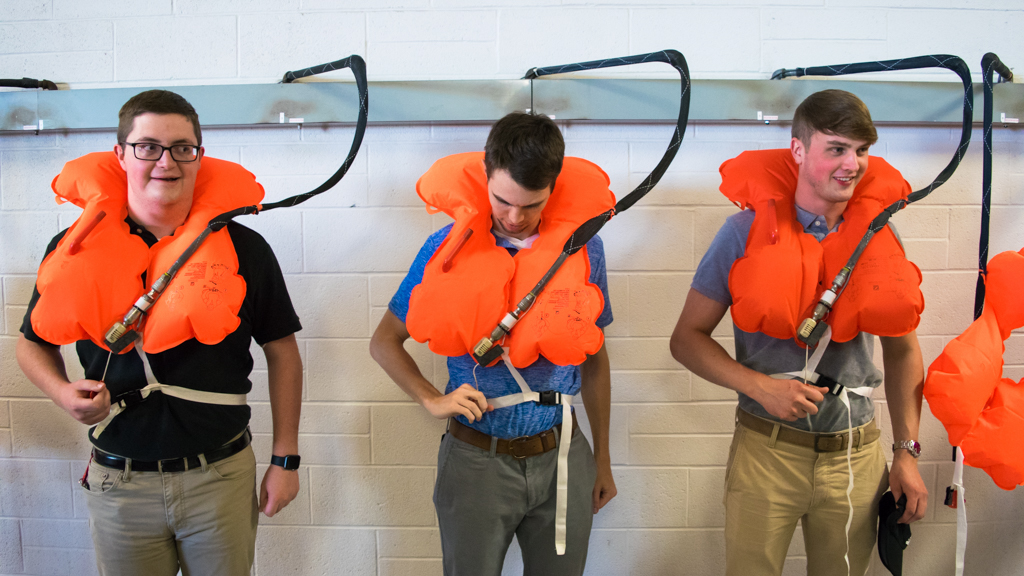 LETU alumnus and Envoy Vice President of Flight Operations Ric Wilson treated the students to a BBQ lunch where he spent some time to learn more about the students and their career aspirations in the aviation industry. He imparted wisdom about the importance of building relationships and the benefits of joining Envoy through its Cadet Program.
In the afternoon, the tour continued to American's Integrated Operations Center where they learned how a major airline operates behind the scenes. Lucky for the LETU students they were given the opportunity to sit with dispatchers at their desk to see first hand how they plan routes for aircraft and help them avoid inclement weather conditions.
At the C.R. Smith Museum, LETU students were met by American Airlines Director of Pilot Recruitment David Tatum, who shared advice about joining Envoy and the perks of the flow-through program, which offers Envoy pilots a guaranteed career with American Airlines. The students then toured American's Training facilities, which included a visit to the flight simulators and flight attendant training areas.
Thank you to LETU and the students that paid Envoy a visit. We hope to see you flying in the future!