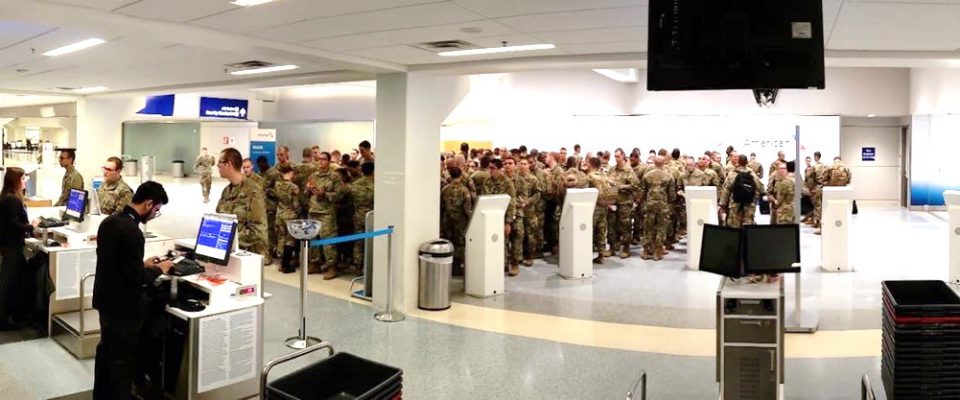 Last week, wintery weather affected our operation near Lawton (LAW). Due to safety concerns, the U.S. Army closed their nearby Fort Still Army Base, resulting in more than 1,200 inbound soldiers spending the day (and night) at Dallas/Fort Worth (DFW).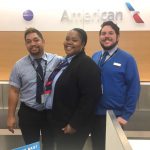 In close coordination with DFW Airport, Envoy – including Passenger Services Agents Tevita Tulfua, Nicole Jones and Marcus Ortega (shown right) – offered gate passes to arriving soldiers to allow them to enter the terminal and use the airport's wide range of amenities. In an email to our DFW leadership team, a Customer Experience Manager at DFW wrote "Envoy was a tremendous help; they pulled staff from other locations to man the check-in counters until the last solider entered the secure side at 0225."
In an email to Pedro Fábregas, Sean Donohue, DFW Airport CEO went on to add "Your team stayed through the evening providing gate passes to the soldiers that enabled them to be more comfortable on the secure side of the terminals at to utilize the concessions that we kept open. Please pass on my appreciation to your team!"
Outstanding job, team DFW!