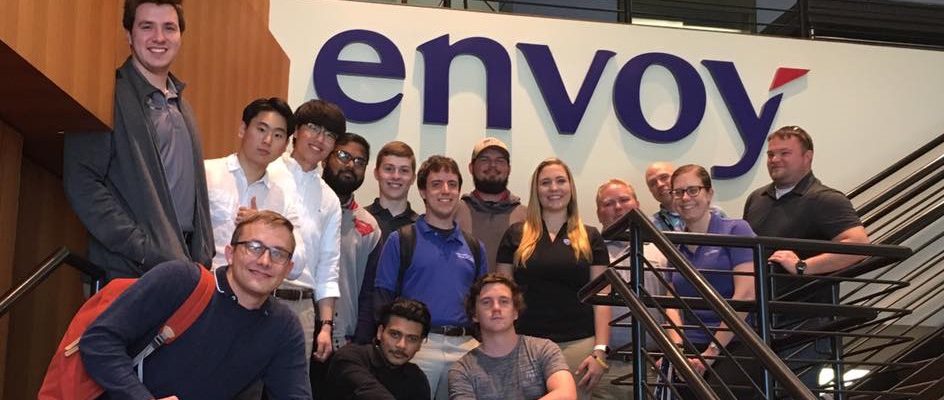 Envoy partners with a wide variety of schools to offer a Cadet Program designed to help the most promising university and commercial flight school student pilots make a smooth transition from the classroom to the regional cockpit. The Cadet Program helps prepare students for life at Envoy, and gives schools the opportunity to see our operation first hand on special Envoy Headquarters campus visits.
On Tuesday, March 26, Envoy hosted a group of students from LeTourneau University's aviation program for a tour of our facilities, as well as the American Airlines Training Center and Integrated  Operations Control Center (IOC).
The group was made up of students in LETU's Aviation Program Commercial Flight Operations class. The students shadowed dispatchers in Envoy's System Operation Control Center (SOC), spent time in flight simulators and heard from several LETU alumni who now work for Envoy, including Vice President Flight Operations, Captain Ric Wilson.
Thank you to LETU and the students that paid Envoy a visit. We hope to work with you in the future!