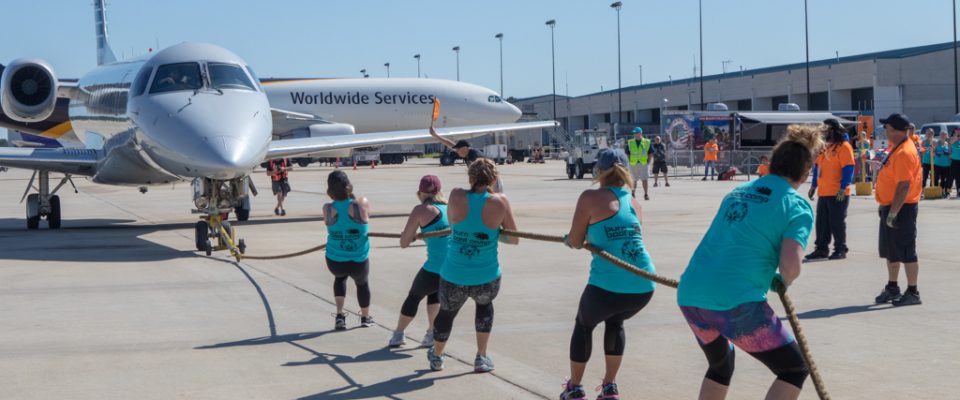 Last week, Envoy provided an Embraer 140 aircraft for very special plane pull competition and fundraiser organized by the Special Olympics of North Carolina. The organization is one of the largest Special Olympics programs in the world with nearly 40,000 registered athletes who train and compete in year-round programs in 19 different sports.
This year, more than 80 teams flexed their muscles on the tarmac of Raleigh/Durham International Airport (RDU) in an attempt to beat each other's record. But there could only be one winner – the Foothills Regulators team with an impressive pull time of 8.91 seconds. American's team followed closely behind with a score of 9.23 seconds.
Together, the event raised more than $120,000 to help the charity achieve its goals. Thank you to Envoy SOC, crewmembers, mechanics, fleet service teams and everyone who helped make this year's event a great success.